We have been very busy at Mysoft over the last 12 months. Each year brings challenges, opportunities, and successes.
"We have so much to be proud of; fundraising, customer success stories, as well as running our degree apprenticeship program and many more.  Reaching fifty employees is of course one that resonates.
When you start a business you have ambition, aspirations, targets and dreams- but the start-up phase contains many moving parts, the scale-up phase even more. For most businesses, this is a slow and treacherous journey, building little by little, creating and then recreating each step of the way. The learning and growing never stop, the challenges change but they never go away. To watch what you have created grow makes me proud, but more importantly very proud of what our fantastic team has collectively achieved. The core Mysoft values agreed on day one remain – look after your staff and deliver happy referenceable customer sites. Long may it continue and a massive thank you to everybody at Mysoft for allowing us to have had such a productive and successful year".
– Chris Schafer, Managing Director
In January, we launched our Apprenticeships hub on the Mysoft website, which features the stories of our apprentices Bria and Lydia. Since then, we have grown our apprentice team, working with Pareto Law and Portsmouth University to help nurture young talent in the industry.
The environment at Mysoft is one that encourages optimal potential in our staff, with fantastic opportunities to build a career and a clear learning journey. If you're interested in embarking on an apprenticeship with the team here at Mysoft, send us an email at recruitment@mysoftx3.com.
In March, Mysoft fundraised for the Disasters Emergency Committee, who were working to meet the immediate needs of all people fleeing in Ukraine with food, water and medical assistance, protection and trauma care.
We raised £550, which could provide emergency food for 10 families for one month, and blankets for four families to keep them warm. Sage matched our final donation amount, which provided even further aid for those in need. We're proud to have partnered with an organisation that values fundraising and feels strongly about supporting the lives of civilians across the country in intense times of conflict.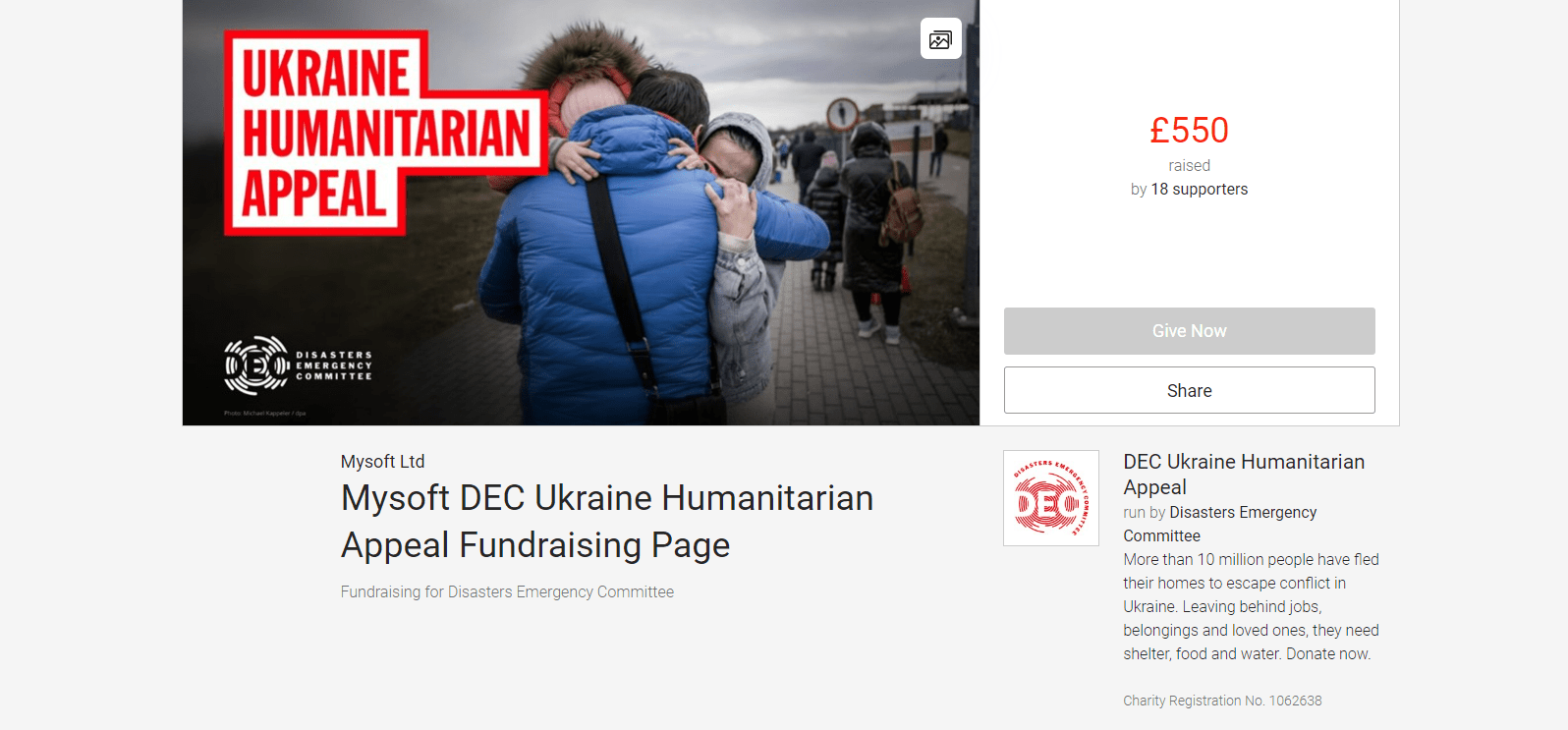 In April, we held our first in-person customer event in almost three years, welcoming our customers and partners to G-Live in Guildford to reconnect and share our latest news and updates.
We were joined by our partners, Prophix and ZAP, who ran roundtable sessions to showcase their solutions, as well as the team from Sage, who shared with us the latest roadmap and product updates. Eight of our fantastic Mysoft consultants ran a 'Repair Shop' session, to provide our customers with guidance and advice on all aspects of Sage X3 systems and business procedures.
We were also joined by the developers of X3CloudDocs, a cloud-based document management solution written by Mysoft, to share some very exciting news about their latest module release 'Workflow', an enhanced email and authorisation module for Sage X3.
Our customer days are an opportunity for the Mysoft customer and partner community to get together, network, catch up on the latest roadmap readout from Sage and of course, enjoy some cake!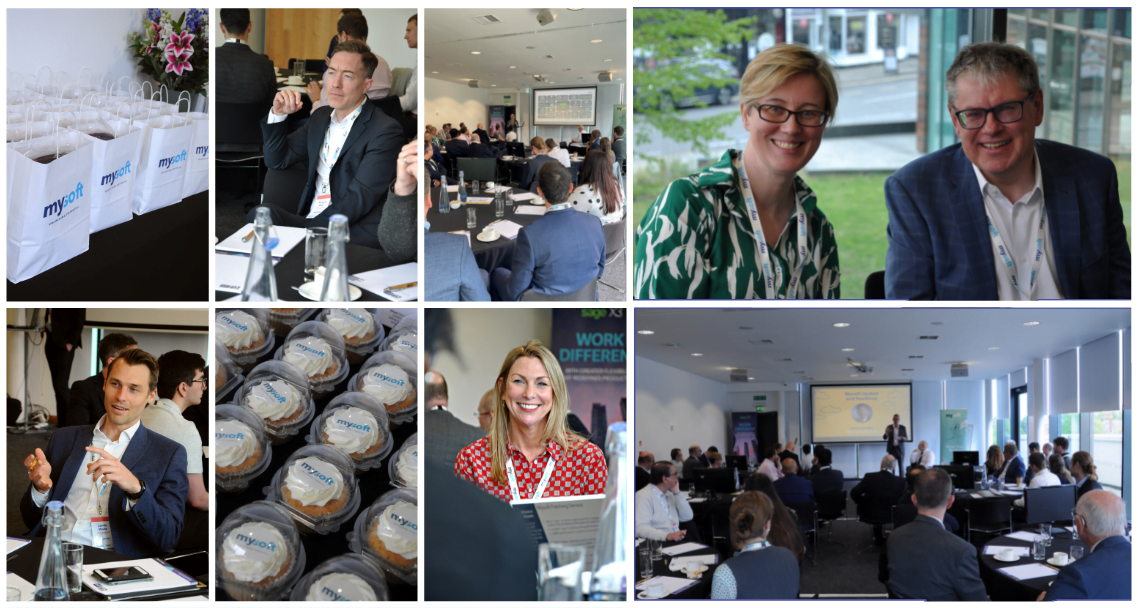 In May, Sage launched their new branding to reflect the changing needs of its customers. The new brand represents a new way of doing business, a way which focuses on simplicity and flow with the aim to help businesses grow.
Here at Mysoft, enabling customers to grow their business has always been our key priority. That is one of the reasons why we were so excited to have been able to see the new Sage branding come to life for the very first time at the Sage Partner Summit…
In June, the Mysoft team attended the Sage Partner Summit in Dallas, Texas, to exhibit our automation solution, X3CloudDocs. As one of the most anticipated events in the Sage community, Sage brought us all together for the first in-person event in two years, to 'Build Connect Deliver'.
We were proud to showcase X3CloudDocs as a silver sponsor at the Partner Summit, with the opportunity to connect with other partners searching for a cutting-edge automation solution that tackles common Sage X3 challenges. Over the course of the four days, partners were enlightened, inspired, and entertained, all whilst seeing the new Sage branding in action for the very first time.
Sage Summit left our team, and the rest of the community, feeling invigorated with new energy and ideas for the future!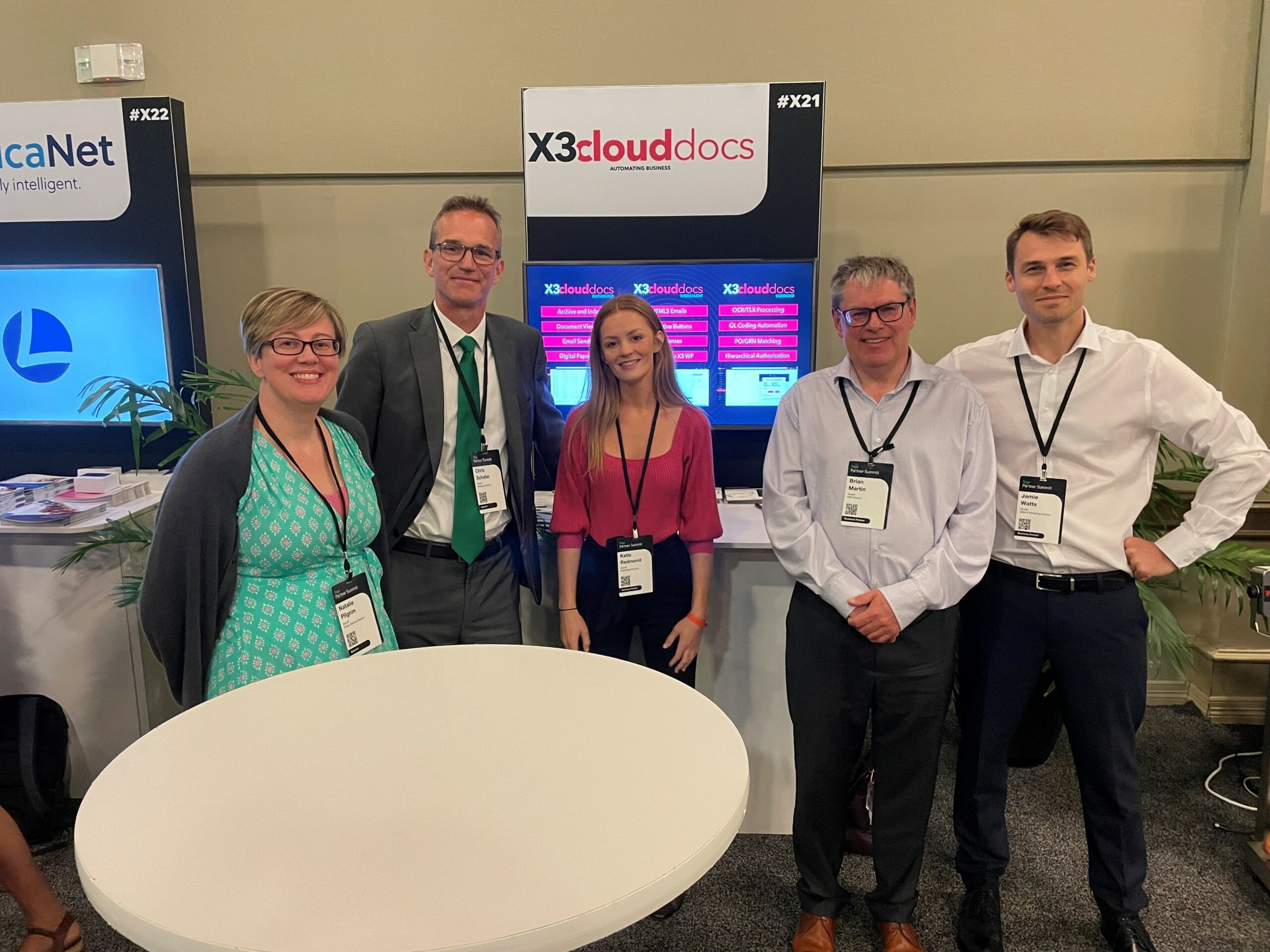 In July, we published our success story with Radius to mark the successful ongoing relationship between our teams. Radius Payment Solutions selected Mysoft to implement Sage X3 as a replacement for Sage 200, having outgrown the system capabilities of Sage 200 and requiring a solution with maximum flexibility to support future expansion. We look forward to continuing our partnership with Radius for many more years to come!
In August, we celebrated a landmark moment as our Support Supervisor, Sean Hewson, celebrated his 10-year work anniversary at Mysoft. Sean started working with Sage X3 in 2005, and has supported Mysoft customers since 2012. We would like to thank Sean for his devoted and committed work ethic, and look forward to his continued service in the coming years!
In October, the Mysoft team were challenged with creating a pumpkin work of art! With points awarded for execution, skill and originality, our team went to town, creating some magnificent masterpieces.
In early November, the Mysoft consultants well and truly stole the show by taking over for our virtual customer day. The afternoon was focused on sessions designed to equip our customers with the latest tips, tricks and knowledge to optimise their Sage X3 solution.
We couldn't have done it without our guests from Nectari., Gareth & Guy, and Martin from Sage who gave brilliant presentations on the latest news and updates for Sage X3 users.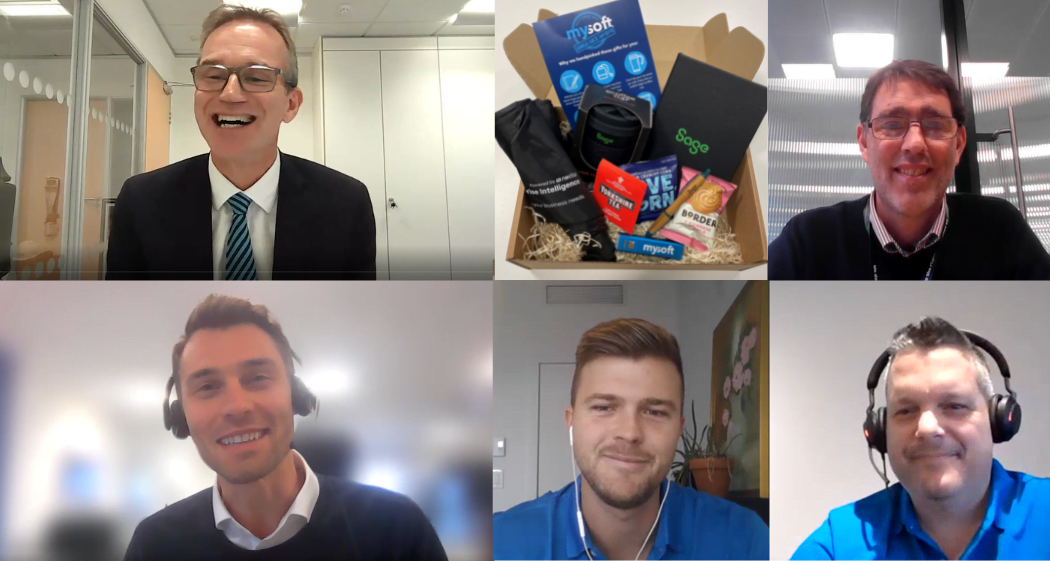 At the end of November, the Sage FY22 results were published, displaying another hugely successful year for Sage and the amazing contribution of the global partner community. Mysoft is proud to have been a Sage partner for 14 years, delivering ERP systems to help businesses around the world grow and thrive.
We also observed an employee milestone by reaching fifty marvellous Mysoft employees!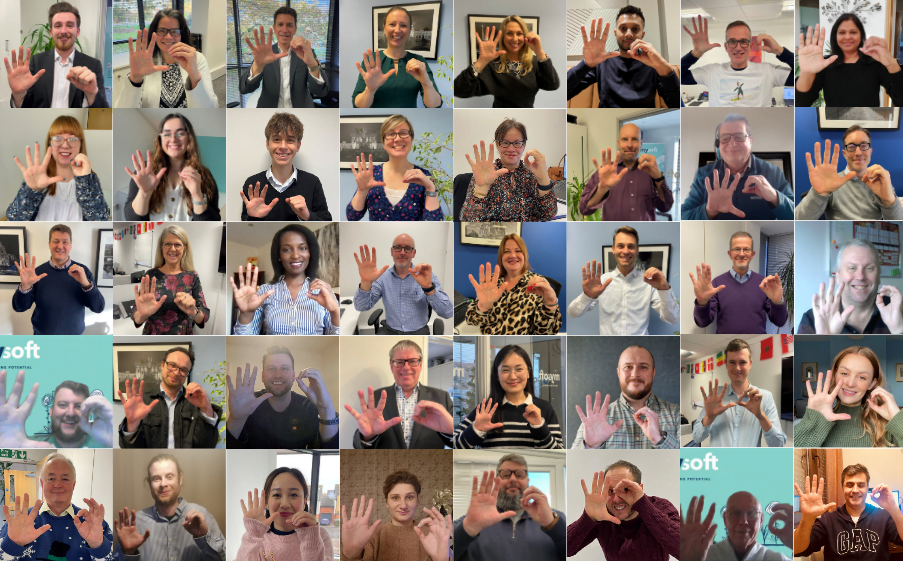 We attended the Sage Kick-Off event at Twickenham Stadium, to celebrate a year of hard work and see what is in store for 2023.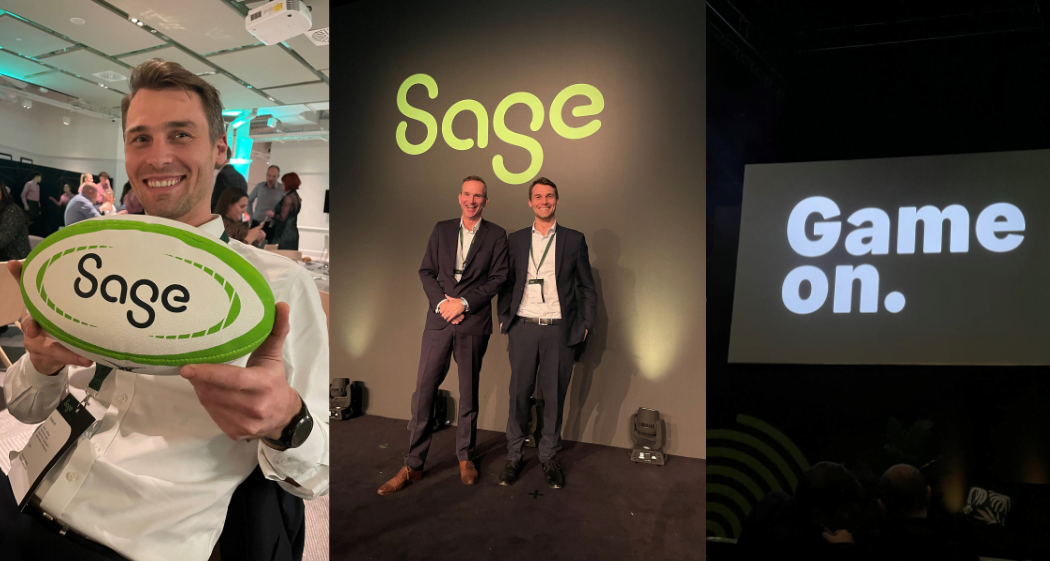 At the event, it was announced that Mysoft closed the biggest Sage X3 deal of FY22 for Sage UK. What an amazing way to end the year. In true Mysoft fashion, we rang our mighty Mysoft bell to celebrate this achievement and a year of hard work from our team.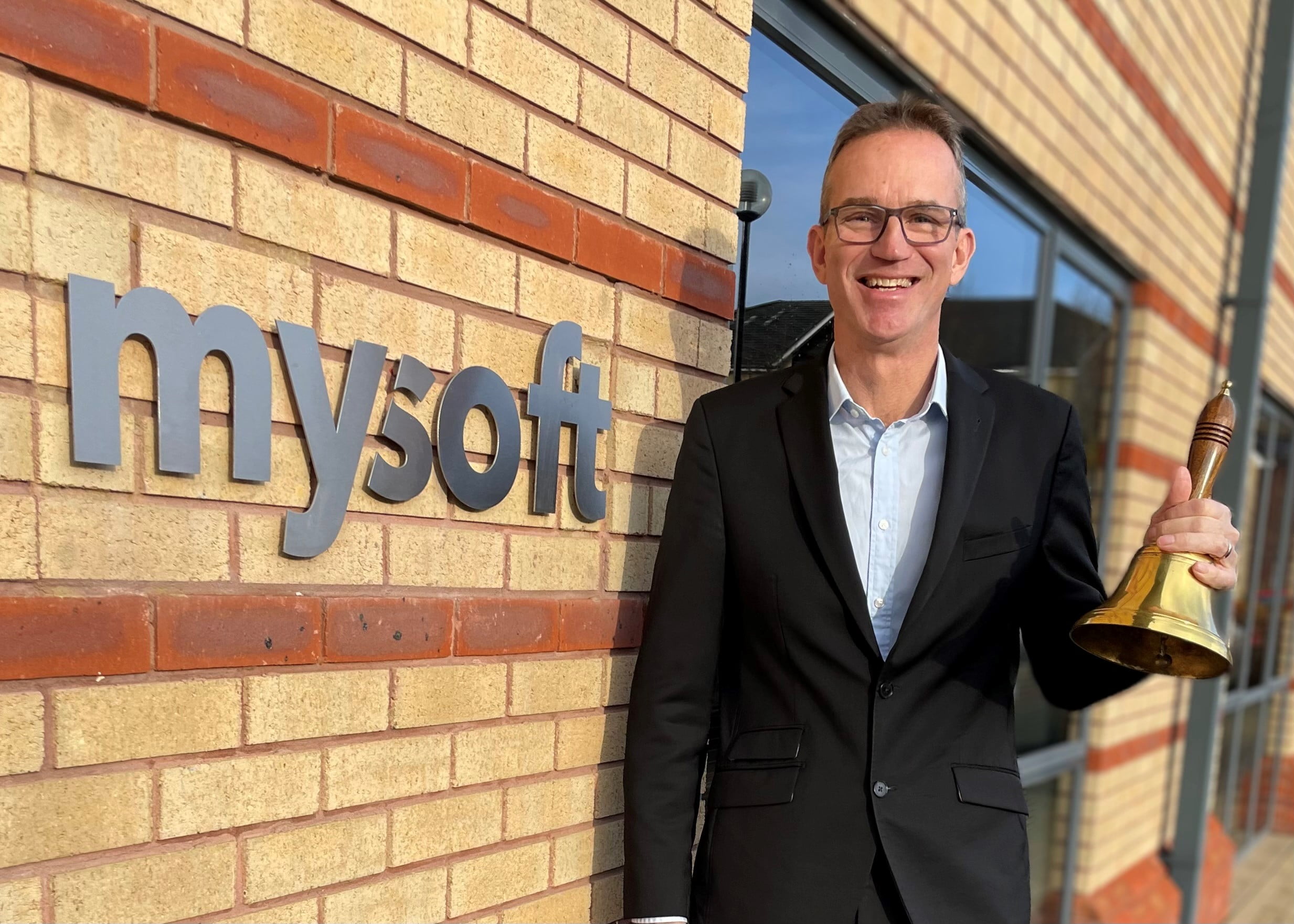 As a highly flexible solution that can see significant ROI, X3 provides benefits for businesses of all shapes and sizes. Although Sage is known for small-mid market customers, it has been great to see Enterprise customers continuing to come on board with X3.
A big congratulations to the whole Mysoft team on another fantastic year! On to 2023!