Sage Summit 2017 was a jam packed couple of days filled with inspiring stories of entrepreneurship, all the latest technology trends and insightful business lessons.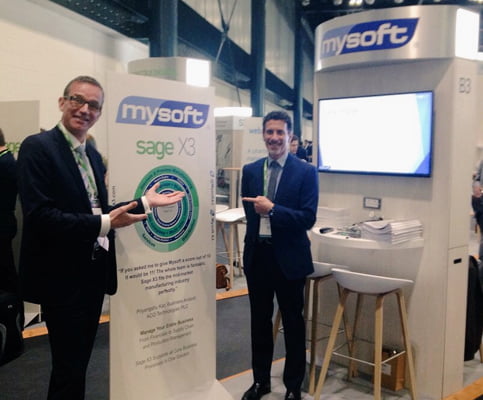 Mysoft have been partnered with Sage for over twelve years so were proud to be Bronze sponsors of the event. Read on for our highlights, what we learned and what happened when we came face to face with the accounting robot of the future…
Sage Facts
 
The line-up for Sage Summit was star studded and the speakers certainly did not disappoint. Alan Laing hosted the key note sessions and delivered some headline grabbing facts about Sage:
Sage is the UK's biggest tech company
3 trillion pounds is moved safely by Sage technology every year
Sage has 3 million customers across the globe
1 million of these are already in the cloud
53% of employees are paid through a Sage product
Sage showed what a truly global presence their brand has and how they are keeping up with all the latest trends in social media, AI technology and cloud software. It was also great to hear Sage emphasise its dedication and thanks to their Business Partners, who contribute significantly to their success and extend the company's customer base.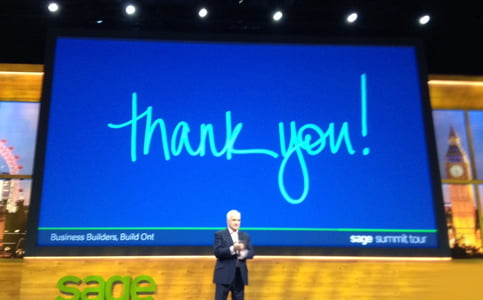 Inspiring Entrepreneurship
It was then time to hear some truly inspiring business stories and invaluable business advice from Deborah Meaden, Martha Lane Fox, Jamal Edwards, Sahar Hashemi and Kelly Hoppen. Some of our favourite quotes are below:
"Listen to your pitch from the investor's side. Remember common sense business rules, keep it simple and remember what matters" Deborah Meaden
"Great internet businesses start with user need. Design for the furthest first, capture your whole target audience by starting with the furthest" Martha Lane Fox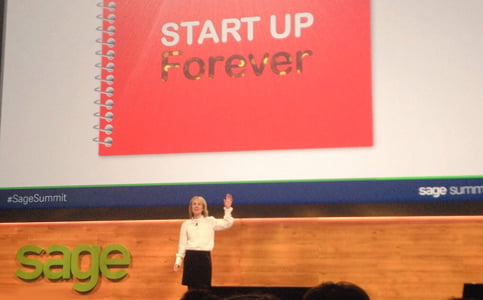 "Take the leap and the net will appear. Always act like an entrepreneur, never grow out of the start-up mentality" Sahar Hashemi
"Take inspiration from the closed doors" Jamal Edwards
"Never forget the importance of authenticity, honesty and confidence in the work place. Be certain of your brilliance" Kelly Hoppen
What About Sage X3?
There were also some exciting new features for Sage X3 on display at the show. Our team gained a first look at Sage X3 for the construction industry as well as Sage X3 e-Commerce.

 
The new product update for Sage X3, version 11, was also being demonstrated and looked great! The user interface has been improved even further and the new version looks really modern and slick. The new version of SEI, Sage Enterprise Intelligence, also looked great, providing invaluable business reports and intelligent insight into your Sage X3 data.
Meet Pegg, Your New Sage Friend! 
We were also lucky enough to come face to face with the future when we met Pegg, the accountancy robot of the future.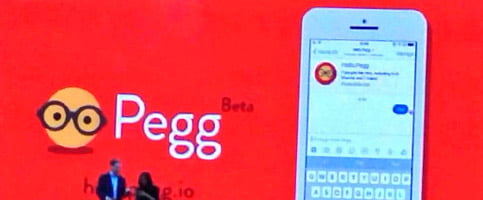 It was clear that Artificial Intelligence is the latest trend to take hold in the technology sphere and by using Pegg time consuming accountancy admin tasks will become a thing of the past. The Artificially Intelligent technology works in a similar way to Amazon's Alexa, by simply saying "Pegg, who owes me money?" the technology can speak back and list all the companies that are due to make payment. It was very impressive to see how human like the robot version of Pegg has become already and incredible to think where this technology will take us in the years to come! Read our blog on AI here.
Other Key Takeaways…?
Our team weren't shy in collecting a few freebies from the event…
 

Thank you to Tangerine for our SEI T-shirt, Datalinx for our barcode zebra and Pinnacle for our cupcake!
A big thank you to Sage for hosting and organising such a great event, see you next year!