In recent weeks we've looked at some of the benefits of Sage X3 with regard to improving transparency of information and standardising processes such as purchasing.
But how do we ensure that we keep our costs in the different areas of our business under control, both in the short and longer term?
 
One way is to create an Analytical Budget in Sage X3, which provides a flexible method of recording and monitoring projected revenues, costs and even quantities at whatever level of the organisational hierarchy you need. You can, for instance, enter a motor expenses budget, including mileage figures, for each of your cost centres (in their own company currency) and then roll the figures up by company and group. You can budget monthly or annually and you can even store budgets spanning multiple financial years for reporting on projects, for instance.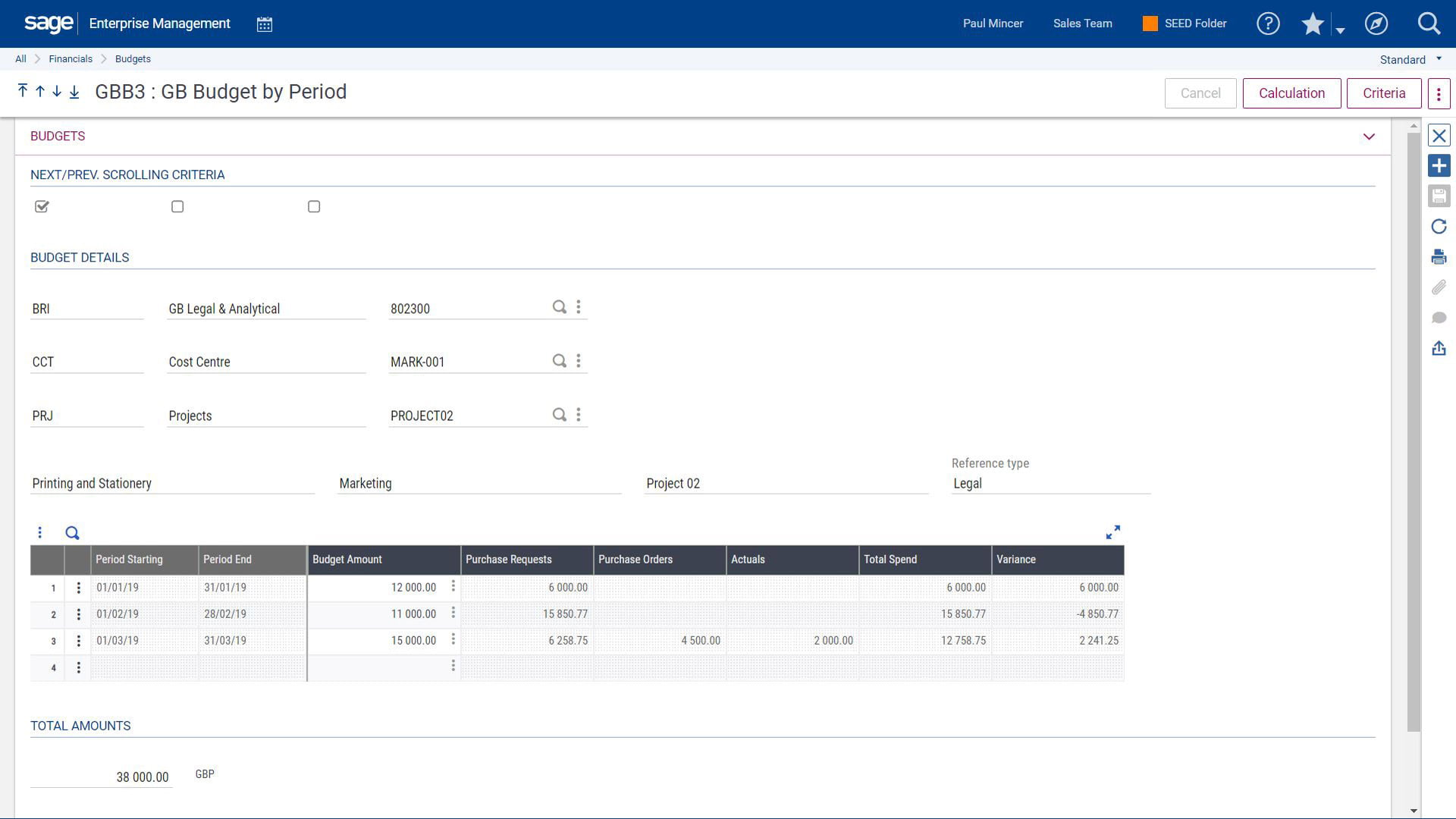 Budget by period screen in Sage X3, click for larger image
 
In functional terms, budgets are input or imported for a GL account and multiple combinations of analytical dimensions (e.g. cost centre and project). You can then adjust your budgets, either by overwriting an existing draft budget or creating multiple versions. Alternatively, you can even complete new budgets for the same period, which can all be reported against each other using a variety of methods within Sage X3 and BI tools such as Sage Enterprise Intelligence (SEI).
 
Then, once you've got your budget finalised, you can use Purchasing controls in Sage X3 to alert you to when a Purchase Requisition or Order is taking you over budget, either for the year or for a month, which might also then prompt an additional approval for purchases. You can also configure audit tracking and workflow alerts to provide you with regular updates via an email or dashboard as your monthly or annual spend hits a certain percentage of budget.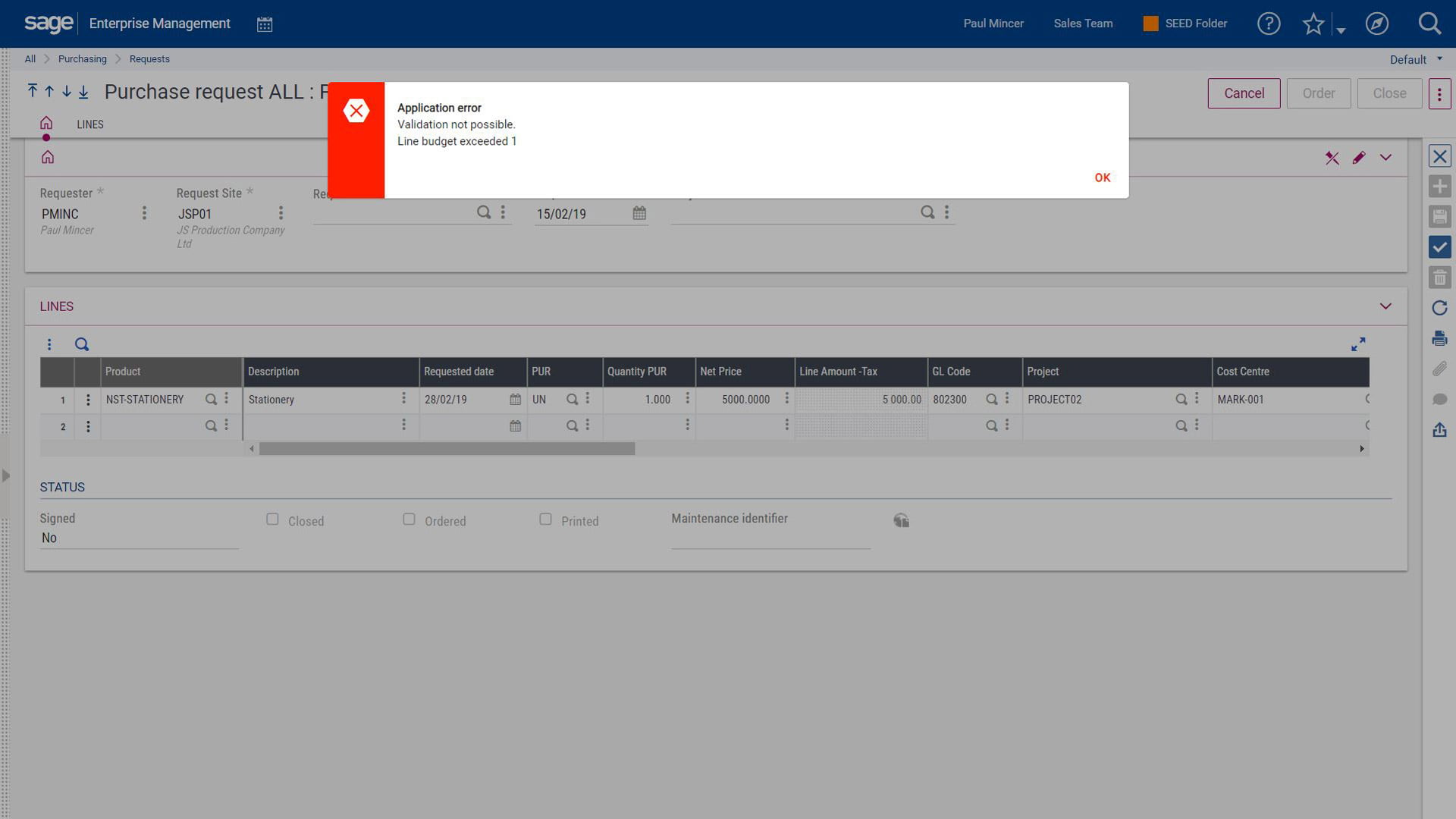 "Budget exceeded" alert in Sage X3, click for larger image
 
Additional valuable functionality is available using Prophix. Prophix is a browser based corporate performance management solution which is fully integrated with Sage X3, providing you with powerful tools for not just budgeting and forecasting, but also financial consolidation and strategic planning. In terms of budgeting, its intuitive interface makes it really easy to streamline the input, submission, approval and auditing of budgets and forecasts across multiple departments. Information entered into Prophix is also fully integrated with Sage X3 for reporting purposes, using either a BI tool like SEI or a Prophix dashboard. For more information on Prophix, please get in touch, or visit their website by clicking here.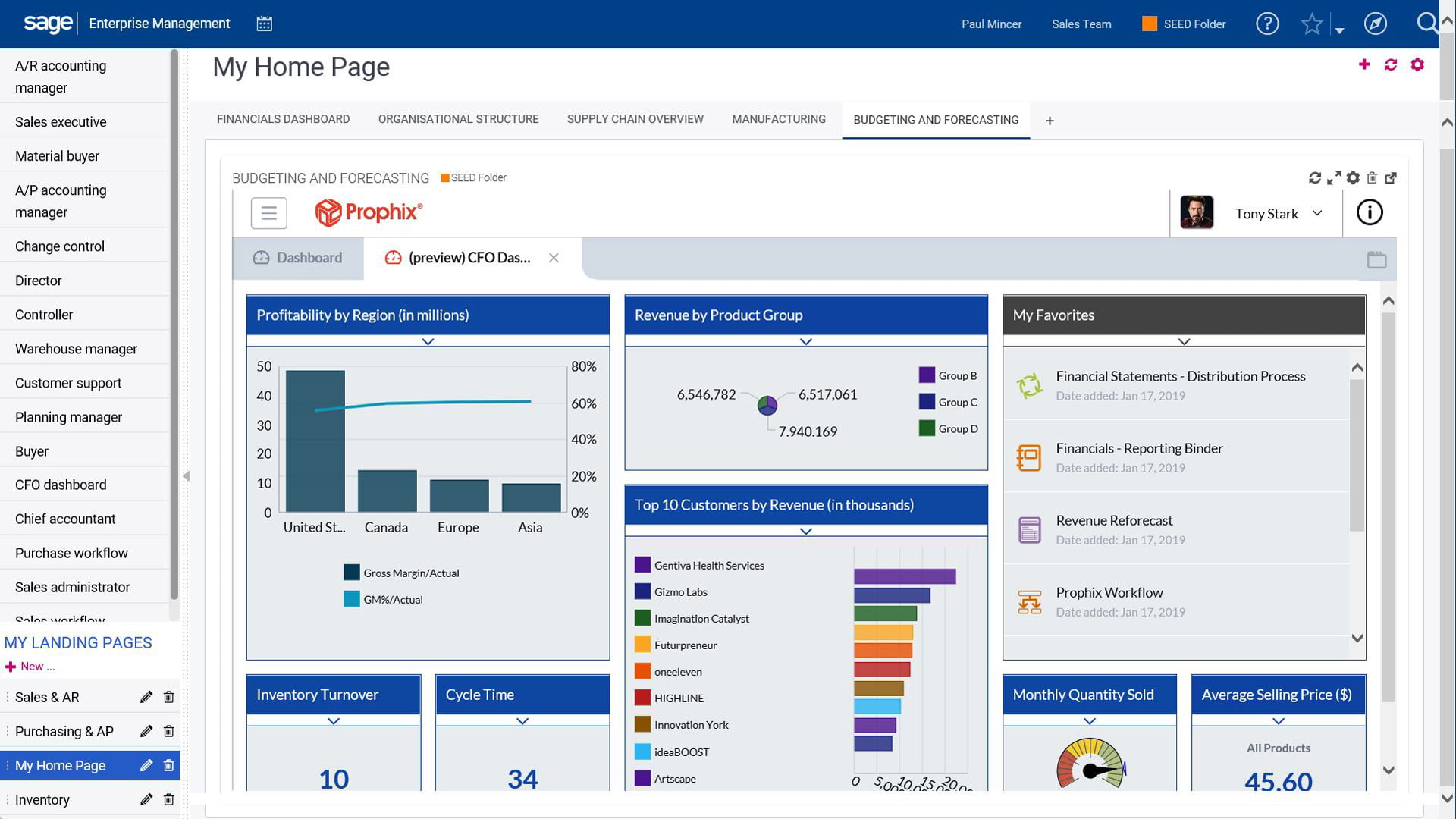 Prophix dashboard in Sage X3, click for larger image 
 
As an aside, if you're purchasing stock using a reordering strategy like MRP, you can also use Sage X3 and Prophix to drive your stock replenishment. Budgeted stock quantity details can be fed into Sage X3 as Sales Forecasts, which can then be used to help shape your future purchasing and manufacturing requirements.
Find out more:
How much does Sage X3 cost? Click here for a free quote 
How to keep control over your internal processes with Sage X3 click here
The importance and benefits of a well structured purchasing process, and how to set up your purchase process in Sage X3 click here