One of the main features of Sage X3 is its suitability for streamlining your business processes on a company wide basis.
This can be enough of a challenge to your business when all of your companies are in the same country, but what about if you're looking to implement a new ERP system across the globe?
Mysoft consultant, Liz Parker, has previous experience of multi-national implementations of Sage X3 and has advice for anyone looking to undertake a global ERP project: "Your system model should be built knowing about the legislations for the territories you're working in and include them where appropriate. It's also vital to engage experts who can manage the configuration of your system for each legislation. Once you've decided which is the main legislation for the Group, you should collectively scope out and build a model that works on that main legislation. That's your global blueprint."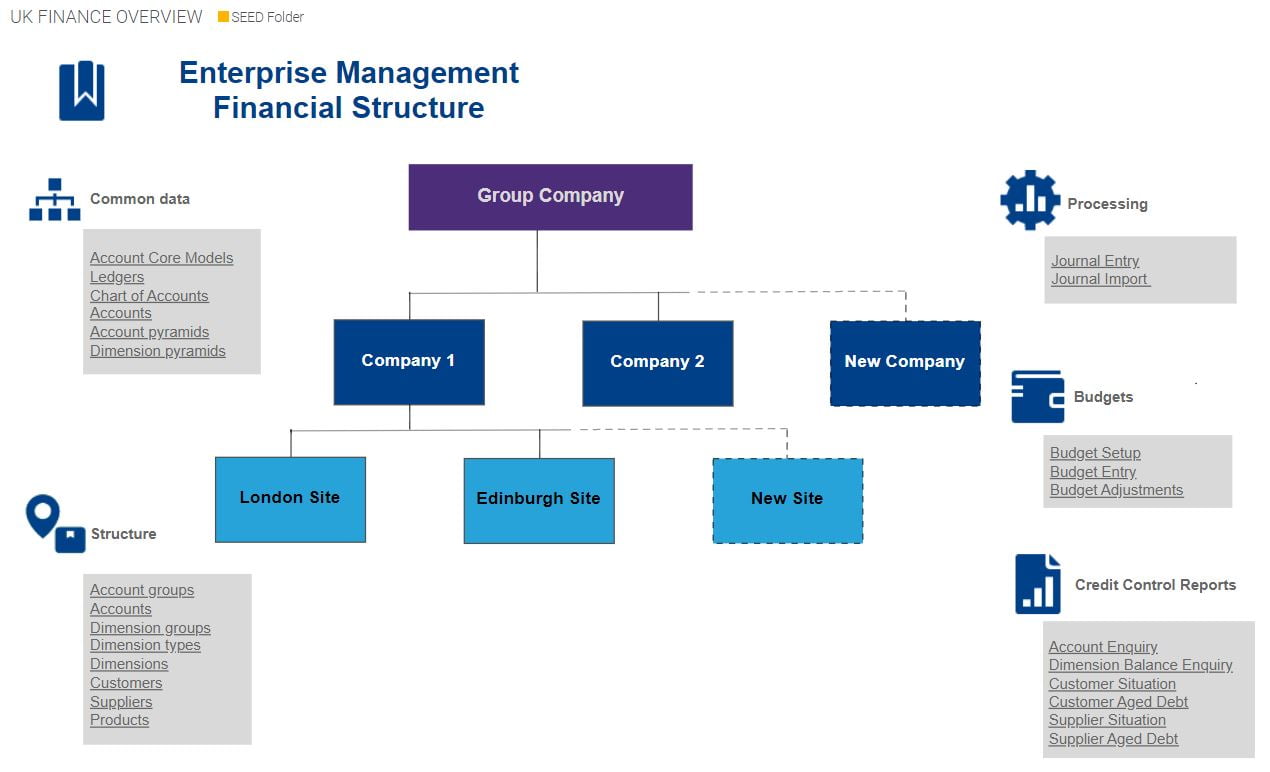 Click for larger image
Download our step-by-step guide on multi-territory implementation for Sage X3 to find out what our consultant, Liz Parker advises. The document will cover:
What does this system model look like?
Step 1
The first thing you need to do is determine the broad scope of your project – which companies are involved, what territories are they in and what should Group reporting look like?
Step 2
Once you've established the reporting requirements and the practices that provide a best fit across the Group, the next step is to prove the model.
This can be done by setting it up on a subset of the companies and territories involved, on the basis that if it works for the selected companies and/or legislations, then it should be possible to then test it on a company wide basis. Changes to the global model should then only be to cater for legal and fiscal changes for the different territories, importantly taking into account VAT considerations.
Click for larger image
Step 3
It is important to document how each territory will be supported, as well as which elements of the configuration can be changed at a local level and those that must not. It is vital to keep control over those areas that should only be changed on a group level, such as product prices, to avoid serious company-wide implications. Issues such as time zones, language and currency should all be made editable at a local level.
It is essential for a project's success to ensure that all important parties are involved right from the start. Those in the Group position need to ensure that they maintain control over the processes being implemented, and that their decisions are carried through to all locations involved. This ensures that the all-important global view, for reporting and informed decision-making moving forward, is achieved.
Find out more: