For the first time in almost three years, we were able to welcome our customers in-person to our bi-annual Mysoft Customer Day.
After eagerly awaiting the first opportunity to hold an in-person event after restrictions to gatherings over the last two and a half years, the time finally came for us to re-connect with our customers and partners face to face. We held the event at G-Live in Guildford and were joined by a number of people from Sage and two of our fantastic Partners, Prophix and ZAP.
The day kicked off with a brief welcome presentation from Chris Schafer, Mysoft's Managing Director, who provided everyone with an update on all of the recent advancements and exciting changes here at Mysoft, as well as what we plan to do as a company in the near future.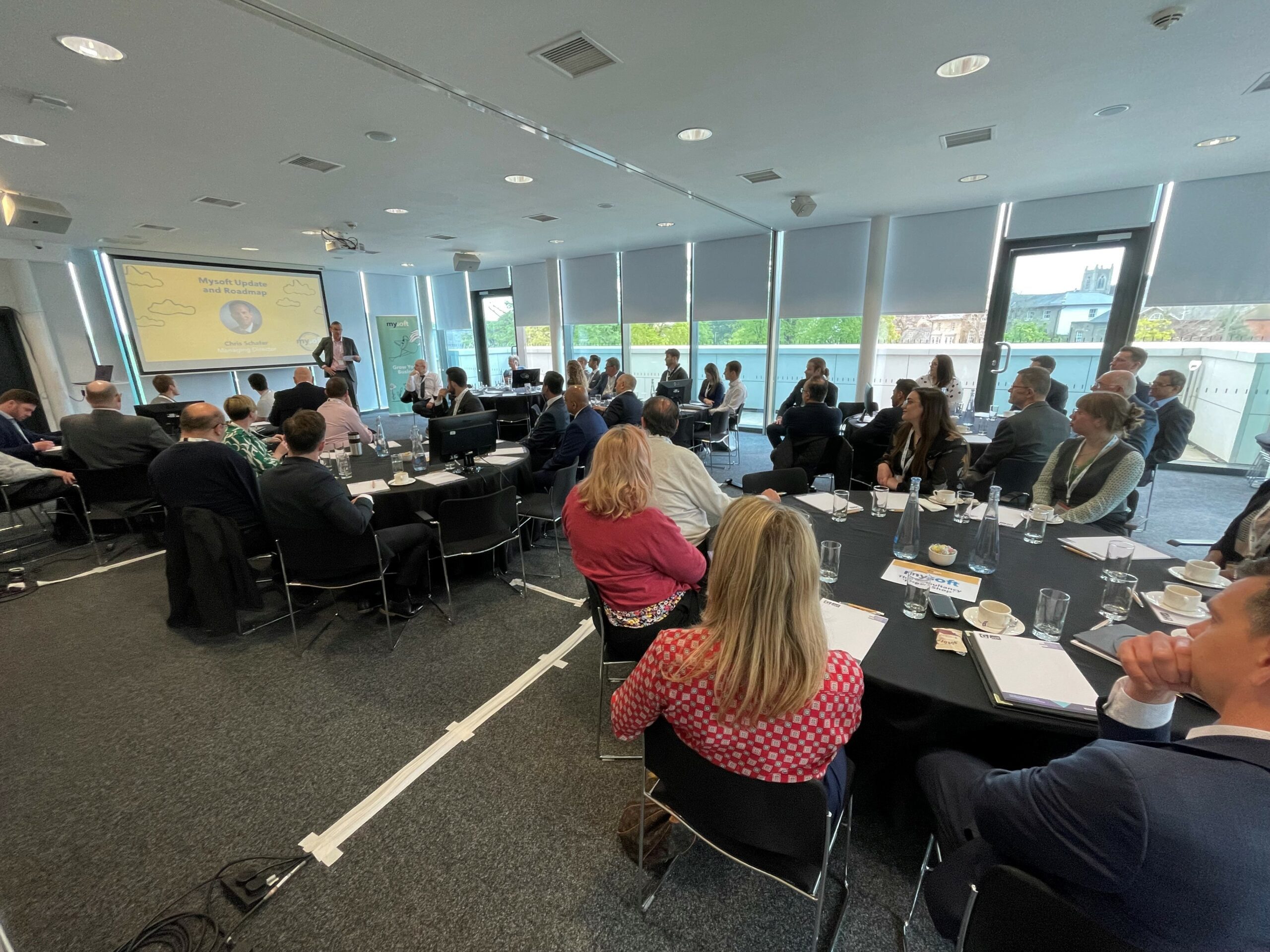 Becky Smith from Sage was our first guest speaker, giving a fantastic overview of the most recent Sage roadmap. She gave a comprehensive presentation on enhancements to existing areas of the system (such as legislation frameworks), and the new "Mobile Automation" functionality in the tool today and coming down-the-road.
For our existing Sage X3 customers who are using different versions of X3, the roadmap session is always a popular and very interesting topic at our customer days. Becky showed not only the specific functional changes, but also the longer-term strategic roadmap.  Becky also emphasised how important it is for Sage to listen to customers and partners to optimise a solution that directly meets the needs of product-centric businesses.
We had the opportunity to collect feedback from our guests after our previous customer day, which helped us to determine which components of the day were the most valuable to them. As a result, the day was divided into five 'roundtable' sessions, each with its own topic. Our guests had the option to choose whichever sessions were of most interest to them prior to the event, allowing us to create their own personalised agendas for the day.
The sessions were as follows:
Sage X3 in the Cloud
Prophix: Let Go Of The Retro
ZAP with Sage Data & Analytics
Mysoft Services
The Consultancy 'Repair Shop'
We were thrilled to be joined by Tariq Hara from Sage, who ran a roundtable session on Sage X3 in the Cloud. Tariq covered the benefits of hosting Sage X3 in the cloud, the potential risks of not using a cloud environment and how Sage can help with the process of moving to the cloud. There was a lot of interest in this, and lively discussion from traditional on-premise, privately-hosted, and cloud-native customers alike.
Kasper Abild, Bruce French and Antony Haslett joined us from Prophix, to run a roundtable session around their latest campaign 'Let Go Of The Retro'. Prophix helps businesses take their budgeting, forecasting and business planning to the next level with Corporate Performance Management for Sage X3.  Discussions and light demos took place, with a lot of common ground between customers looking at CPM in-light of the changes over the last 2 years and the economic uncertainty ahead.
Rohit Kanwara and Harry Singh from ZAP ran a roundtable session on data management and analysis.  Not all businesses view reporting, business intelligence and data in the same way; and the key take away from this session was probably that it's a journey – one that never stops, reiterating and recycling best practice as the business (and business environment) changes.
8 of our fantastic Mysoft consultants ran a 'Repair Shop' session, to provide our customers with guidance and advice on all aspects of Sage X3 systems and business procedures. This table (as would be expected with 8 consultants) roamed from Making Tax Digital (MTD) to warehouse management to sales forecasting; with plenty of ground covered it highlighted the strength of the X3 toolset to address so many business needs.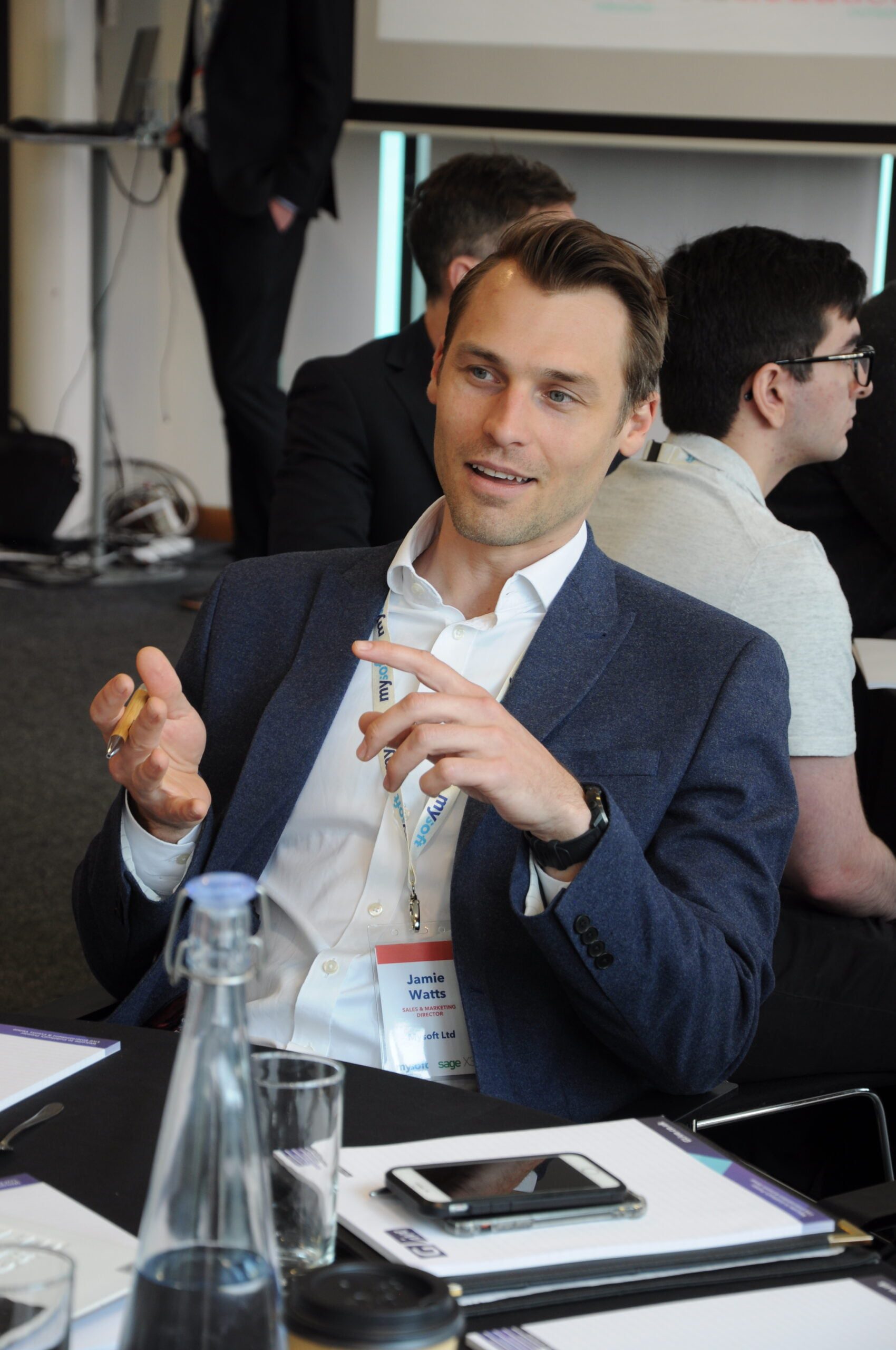 Our Sales & Marketing Director, Jamie Watts, also ran a session highlighting the services that Mysoft offer, to encourage our customers to optimise the use of Sage X3 within their businesses, with the help of our very own experts here at Mysoft. This roundtable focused on the real-world experiences of how our customers are using our services today and how other customers can do the same (systems audits, performance tuning, regular structured consultancy, etc.).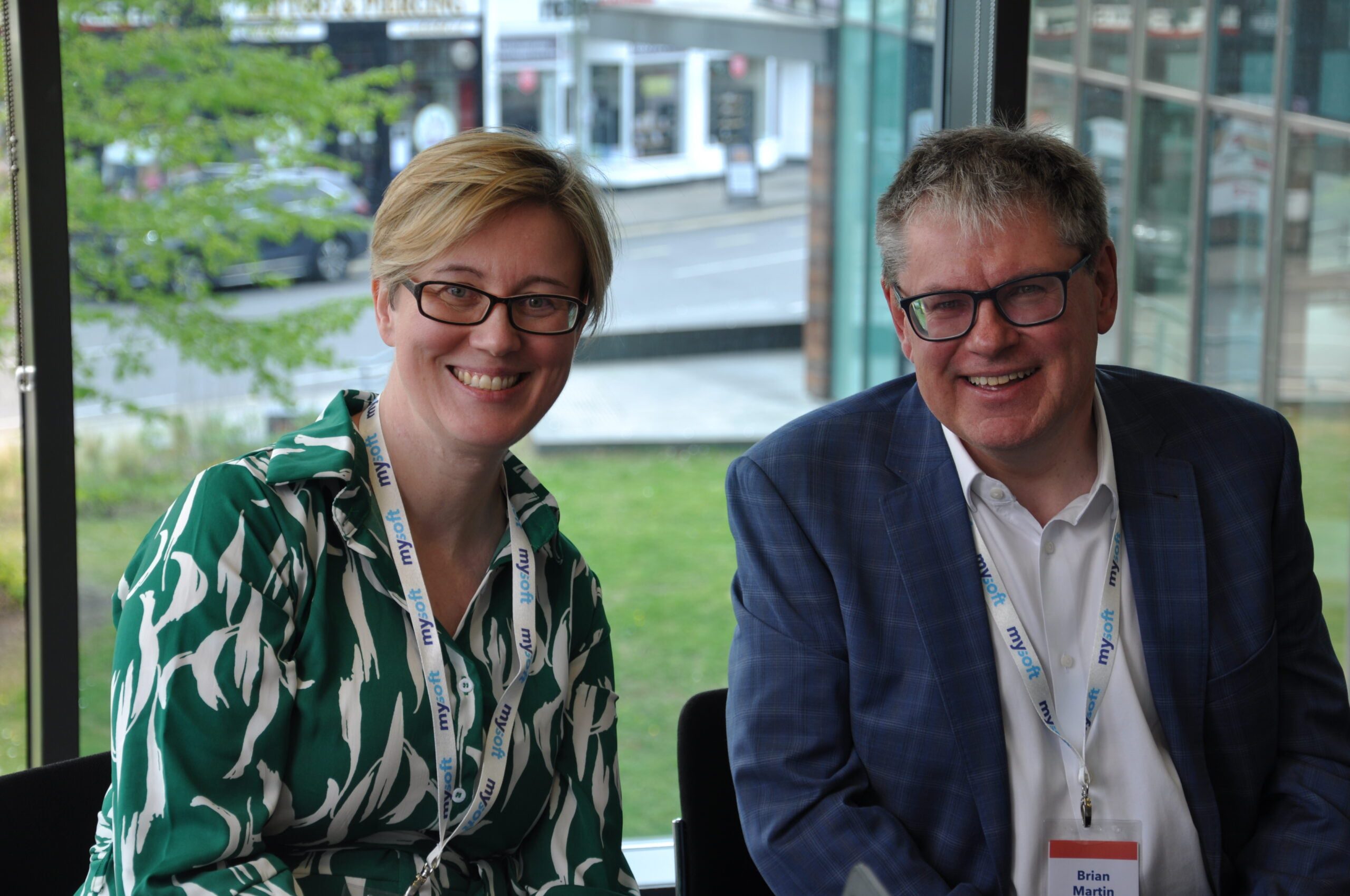 We were also joined by the developers of X3CloudDocs, a cloud-based document management solution, to share some very exciting news about their latest module release 'Workflow'. X3CloudDocs Workflow is an enhanced email and authorisation module for Sage X3 standard workflow and batch tasks.
Naturally, the day wouldn't be complete without a bit of cake and some goodies for everyone to take home.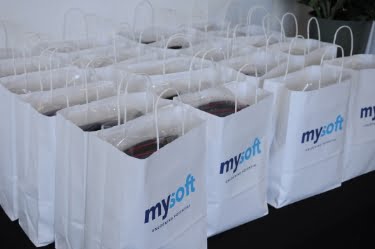 Our customer days are an opportunity for the Mysoft customer community to get together and network, catch up on the latest roadmap readout from Sage and to see what some of the Sage ecosystem of software can offer.
We couldn't have done it without our incredible partners, so a huge thank you to ZAP and Prophix for joining us and running such informative roundtable sessions.
Last but not least, thank you to our customer Trafalgar Entertainment for providing us with a lovely venue for the day – G-Live's Glass Room provided a light and vibrant atmosphere for our guests to meet and renew old acquaintances.
If you attended the event and have any feedback for the day, please send an email to info@mysoftx3.com. 
We can't wait to do it again soon, so keep an eye out for news of our next customer day which will be held virtually. (don't worry, we're planning the next in-person one too!)
Find out more: