It was fantastic to bring together our Sage X3 customers and partners for our event at The Shard.
The location made for a brilliant atmosphere and we had a rather good view from our meeting room.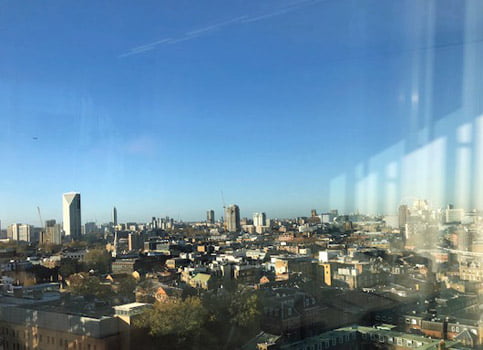 Sage People
The day kicked off with an engaging presentation from Sarah Andresen on People Science and Sage People. This included facts such as $450 – $550 billion a year is lost in the US due to disengaged employees and that only 36% of companies actually monitor employee engagement. It was clear that businesses are missing out on making the most of one of their biggest assets, their people, and that through a new approach to employee engagement with Sage People a whole host of hidden talents could be unlocked.
Sage X3 Roadmap 
 
Next up it was Fabrice Alonso from Sage to present the future product roadmap for Sage X3. This is always a very interesting topic for our current Sage X3 customers who are on varying versions of X3. Fabrice showed the new look and feel of Sage X3 as well as emphasising their focus on listening to customers and partners in order to develop the solutions functionality in line with customer demand. Sage also showed the potential of Sage X3 which now boasts 4400+ customers globally.
Sage X3 Version 11
 
We then had Mysoft's very own Pre-sales Consultant, Paul Mincer, demonstrating the new functionality in Version 11 of Sage X3. This includes enhanced personalisation based on user roles, a Salesforce connector, production scheduler, shop floor tracking and the new project management module. It was also great to see Sage X3 mobility features working on an iPad with a real world example, Paul raised a purchase order in X3 from a laptop and then showed the ability of that to be approved by a Manager, remotely, on an iPad. This shows Sage X3 keeping up with the modern way of flexible working, all linking back to Sarah Andersen's points from the morning session on People Science and keeping your employees engaged through the ability to work flexibly.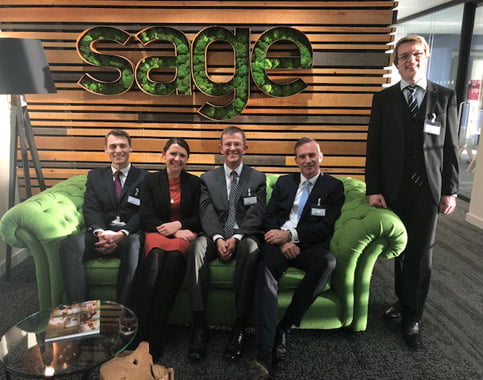 All in all it was a really positive event and one that Mysoft will now be running more regularly. If you missed out on this event but would like to be invited to our next sessions please get in touch and we can add you to our priority invite list. 
Find out more: