Who is this For?
Buyers, production planners, inventory managers and sales teams who need quick access to a summary of a products' performance
What Will You Gain?
The ability to predict sales trends without the need to create reports
Where Will You Find Me?
Sales History is displayed in an easy to read graphical or tabular format found in the Product Screen
More Details:
The Sales History Plugin provides a summary of sales by product. The results are displayed in a graphical or tabular format with the option of a weekly view or monthly view. The data illustrates the quantity of a particular product that has been consumed in the time period. The values are compared to the previous year.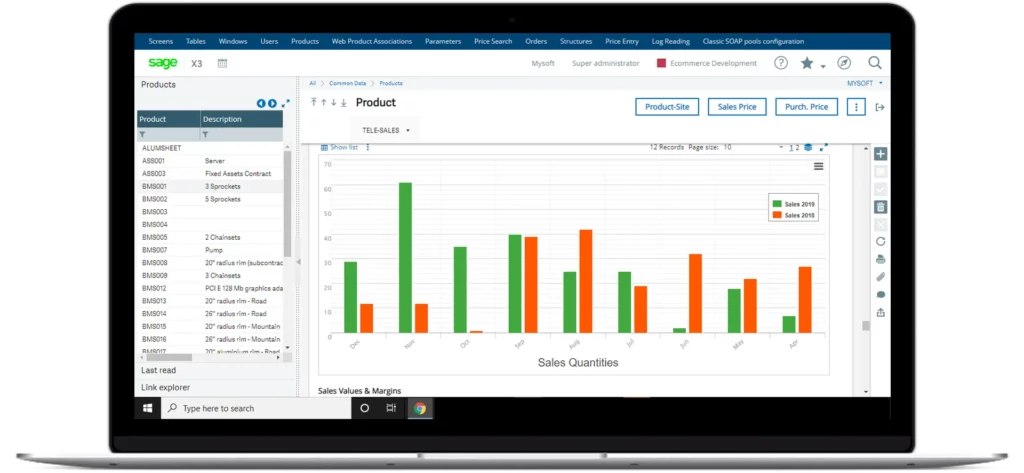 This enables the user to analyse differences in the data and conclude any trends or patterns from their findings, without having to run a report. This subsequently reduces the risk of a product going out of stock, or a stock surplus occupying valuable warehouse space.
Sales Quantity, Value and Margin are also shown. Using this information, the user is able to compare the amount of product purchased against the margin from year to year or month to month. Therefore, easily assessing the value of an individual product within the business.
You might also be interested in: