Finance and ERP are business critical systems, therefore the support for these must be treated with comparable priority.
The nature of ERP is is complex and it addresses the processes of the entire operation; from finance, to customer experience, to procurement.
Therefore, it requires a distinct set of skills both internally and externally to ensure the smooth operation and consistent delivery of support to the business. 
Support of these systems is not the place to cut corners on a contract. System support should be a primary driver in the selection of a business partner for an ERP project as you will be looking to work with the partner for many years to come after the implementation.
Unfortunately, these business relationships don't always succeed, or stand the test of time, for various reasons. Over the course of the project or thereafter, businesses change – both the partner and customer – and these changes can necessitate a move from one implementation and support partner to another.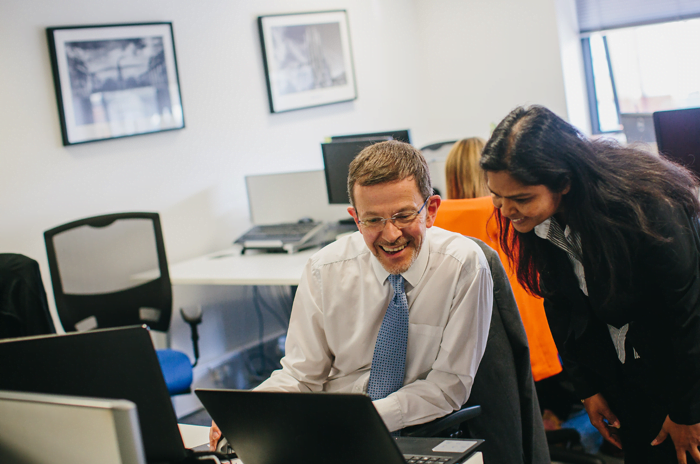 Key drivers for a customer wishing to review the market can include:
Technical Knowledge Gap
Typically, this is a shortfall on the part of the partner. Being unable to support the customer with either the products in use or the market specific environment that the customer is operating in e.g. Pharmaceuticals, Food and Beverage, Financial Services, etc.
Internal Requirement Change
A change in the customer's team (rapidly growing business, leavers, etc.) that means that internal knowledge is lost and the previously adequate support arrangement is no longer sufficient.
Development Capability
Not all support partners have the longevity with a product, the mono-focus, or the development experience to be able to modify and customise the solution to the extent that the customer may wish.  Expert consultants and developers are the backbone of any reputable professional services partner.
But each partner has a priority on the types of projects that they can deliver. Not all partners can deliver complex integrations, bespoke development, or detailed configurations of the Sage X3 solution. So, be mindful to research this if this is something your business requires or may require in the future.
Some businesses choose to use their own development resource to customise their Sage X3 solution. At Mysoft, we are able to offer full support to customers that prefer to programme their solution inhouse. This accommodating factor sets Mysoft apart from other UK support partners.
Service Quality
A common reason for migrating partners is where a customer does not feel as though they are being treated with adequate priority. Or that the service level from their incumbent supplier has dropped below an acceptable level.
Cultural Fit
As with all business relationships, a good level of compatibility within the teams is important to ensure that the right outcomes are reached and all parties are content with the relationship.  Some customers will want to work with larger corporates, some will want to work with smaller, more niche providers who specialise in a particular set of verticals.
In Part 2 of this series we will explore some of the complexities of moving Sage X3 support partners.
Find Out More: