Businesses are dynamic and rarely remain static.
As has been demonstrated globally over recent years, external pressures of the global and national economy will have significant impacts on businesses on all scales.
As a consequence, the ERP systems that are implemented into organisations must be adaptable and scalable to the changing needs of the users and operations.
With the continual changes to legislation and compliance requirements imposed it all comes with different pressures. Ensuring that the systems handling tax and compliance are of the utmost importance as well as  maintaining levels which will enable businesses to utilise key functionality and configurations to assist with meeting the standards of an ever-changing global economy.
The importance of staying up to date with your ERP system
Companies implement ERP solutions for the efficiency  gained from single systems covering multiple operational areas, minimising data entry errors or losses. Adopting one area of the system would also mean updating the whole system to have a central streamlined system. 
ERP systems which haven't been kept up to date or have  been heavily modified can be challenging to update. An outdated ERP system will lead to a diminishment of efficiency within your business and consequently an increase in costs.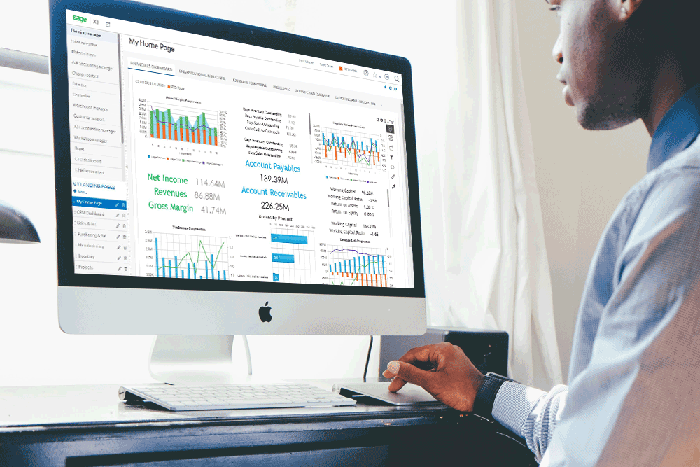 Upgrading and updating your ERP system
Sage has, over the years, continued to improve processes  and methodologies for Sage X3. They have now moved to a bi-annual rolling release for V12 which simplifies the upgrade process and allows customers to stay current while minimising the effects on a business. . For customers on older software versions, a 'classic' approach would be required to bring the system up to date then regularly maintained with patching. For customers on later versions of Sage X3 an 'easy upgrade' approach can be adopted.
Mysoft are working with a number of customers to configure their Sage X3 systems to accommodate a raft of business changes in light of the European tax framework changes around Brexit, in addition to their global expansions (some predicated by the changes to the UK's status within Europe).  
As a result of customer demand, Mysoft has also commenced offering a variety of management services to assist with staying updated  with administrative and maintenance for Sage X3. Through these services Mysoft are able to ensure that our customers get the most value from  their Sage X3 system,  by making use of new functionality, closing security gaps, and reviewing processes consistently and often.
The ROI  for upgrading  takes into account micro-improvements to intangibles such as  cyber-security risk, improved UI/UX, etc. as well as macro-benefits of tangible process improvements and compliance.  Below is a list of key reasons to upgrade and stay updated:
New functionality (across all modules)

Cyber-Security (application and infrastructure)

Improved UX/UI (incl. mobile interface)

Legislative compliance (MTD)

OEM Support (hardware, OS, DBMS, and Sage)
Businesses who don't keep up to date with their ERP systems not only lose out on efficiency but succumb to the diminishment of static processes in a dynamic world. 
If you would like more information regarding updating your ERP system, contact us here or find out more below