Businesses are dynamic and rarely remain static.
As has been demonstrated globally over the last 12 months with the emergence of COVID, external pressures of the global and national economy will have significant impacts on businesses on all scales.
As a consequence, the systems that are implemented into organisations must be adaptable and scalable to the changing needs of the users and operations.
With the impending changes to legislation and compliance requirements imposed by the outcomes of the Brexit negotiations, whether there is a formal 'deal' or otherwise. With this additional pressure for some, ensuring that the systems handling tax and compliance will be of the utmost importance. Maintaining patching and version levels will enable businesses to utilise key functionality and configurations which assist with meeting the standards of an ever-changing global economy.
The Importance of Staying Up To Date
Companies implement ERP solutions for the efficiency gains associated with single systems covering multiple operational areas interleaving processes and minimising data entry errors or loss. An unintended consequence of this approach is that when it comes to adapting one facet of the system it may mean upgrading the system as a whole.
Systems which have been heavily modified can be challenging to keep up to date, as a result of extensive testing cycles and further modifications to ensure continued operations, and as such often they get left behind. This accidental "legacy-ing" of key Line-of-Business systems such as ERP can lead to incremental diminishment of efficiency and process drift in an organisation far outweighing, in aggregate, the cost and bother of maintaining the ERP to current version.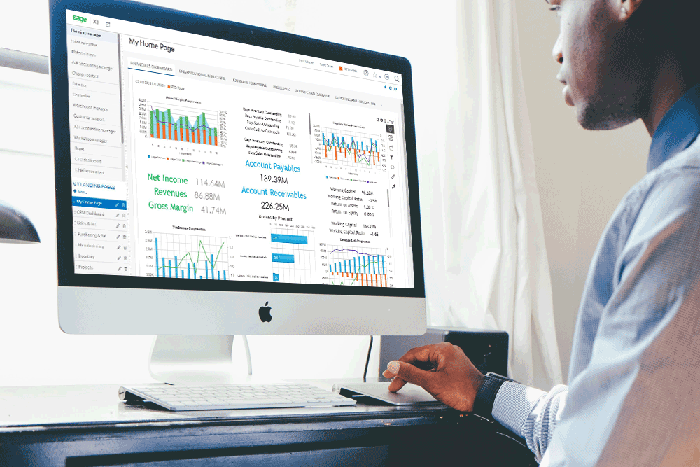 Upgrading and Updating
Sage has, over the years, continued to improve the patch and update cadence and methodology for Sage X3. They have now moved to a quarterly rolling release for V12 which simplifies the upgrade process and allows customers to stay current while minimising the business burden of updating or upgrading. For customers on older software versions, a 'classic' approach would be required to bring the system up to date then regularly maintained with patching). For customers on later versions of Sage X3 an 'easy upgrade' approach can be adopted.
With regards to Brexit, Mysoft are working with a number of customers to configure their Sage X3 systems to accommodate a raft of business changes in light of the changes of their place in the European tax framework.  Whether utilising new features, or simply adapting their system to meet new needs.
As a result of customer demand, Mysoft has also commenced offering a variety of application management services to assist with staying abreast of the administrative and maintenance duties for our Sage X3 customers, including a patching service.  Through these services Mysoft are able to ensure that our customers maximise their use of the Sage X3 system, make use of new functionality, close security gaps, review process consistently and often, and get the most value from their ERP.
The Return on Investment (ROI) for upgrading is not as simple to calculate as it would be for a new implementation as it takes into account micro-improvements to intangibles (cyber-security risk, improved UI/UX, etc.) in addition to more macro-benefits of tangible process improvements and compliance.  However, below is a list of key reasons to upgrade and stay updated:
New functionality (across all modules)
Cyber-Security (application and infrastructure)
Improved UX/UI (incl. mobile interface)
Legislative compliance (MTD)
OEM Support (hardware, OS, DBMS, and Sage)
In summary, businesses which allow their systems to be degraded by version-entropy will succumb to operational and process entropy; not only losing out on efficiency gains of newer systems but also the slow but inevitable diminishment of static processes in a dynamic world. This blog emphasises the importance of staying on top of ERP system administration, ensuring full functionality required in an ever-changing landscape.
Find Out More: