Project Management is a service that is not always understood.
However, it is critical to the success of all workstreams that are delivered by a professional services organisation.
If you are about to embark on an ERP journey, you will most likely have a project manager, or a team member nominated as the project supervisor, within your organisation to manage your own team. However, obtaining a project manager from your ERP supplier should not be overlooked. Mysoft deliver two types of Project Management during an ERP project: 'In-Project' and 'Out-of-Project'.
'Out-of-Project' Project Management
Firstly, what is this and why would you need it?
This covers the work that occurs outside the framework of a formal project. This can be a request for bespoke software delivery, an integration with a third-party piece of software, or the delivery of a series of consultancy activities. All of these tasks require a degree of Project Management.
Project Management for these activities is important because it ensures that all services delivered to your business are correct and bring value to your business, as well as guaranteeing that the resources from your supplier are in place.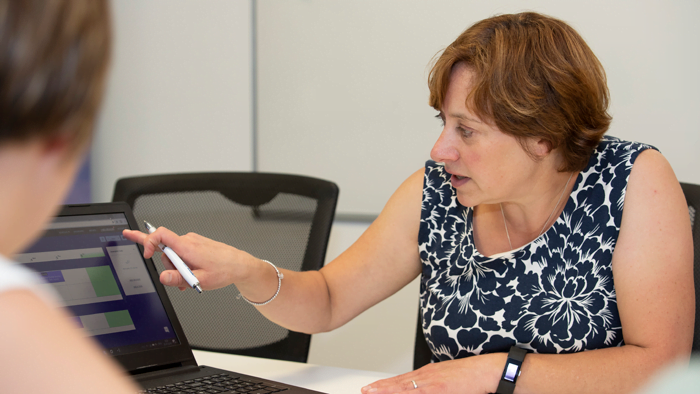 'In-Project' Project Management
This particular type of project management is key to the success of your ERP project. 'In-Project' Project Management ensures that:
The project is completed on time and on budget
There is good and clear project communication
The project budget is controlled and monitored
A Project Manager will be there throughout your ERP project to navigate the ups and downs and quickly resolve any clashes or catastrophes that may occur. They will allow your business to fully benefit from the resources that both parties are providing.
There are 7 key phases that Project Management are involved in during a project:
Project initiation phase
Project launch phase
Initial build phase
Workshops phase
Post-workshop phase
Pilot phase
Go-live
Each area has its own set of sub-activities and a Project Manager provides the resource to be able to carry out these vital tasks, bringing team members from both the customer's business and their own business, together to work efficiently.
A Project Manager provides a key point of contact for your business and helps to ensure continuity and clear communications for all of the parties involved.
The crucial activities that apply to all of the phases listed above are:
Regular project update calls
Planning and executing regular review meetings
Detailed minutes
Budget management
Service planning
Produces, Agrees and Monitors the statements of work
Identification, and Management of issues
Identification, Mitigation and Management of risks
Service co-ordination with Internal, Customer and 3rd party teams
It goes without saying that the snapshot of benefits listed in this blog, far outweigh the cost of Project Management.
Please contact us to discover the complete list of Mysoft Project Management capabilities.