If you're currently running Sage 500 then you're probably aware that it's been around for a number of years and hasn't changed significantly in terms of its underlying technology in that time.
You're probably also managing a number of bolt-ons which you may have had to adapt over time to make fit to your organisation's specific requirements, all of which are, of course, business critical.
While Sage 500 is still a supported product, you may feel restricted by its current capabilities, particularly in this digital age where your users are demanding more flexibility, ease of access and, critically, improved security.  If you're also an organisation with expansion plans, both domestically and internationally, or if compliance with industry, national and accounting standards are a concern, then read on!
Sage X3 VS Sage 500 
Sage X3 is a modern, browser-based tool kit, which can be hosted either on premise, in the cloud or in a data centre. This means that it can be available to all users, wherever they can get an internet connection and on any device.  It's built around the concept of a single database, with all functionality completely integrated across multiple companies and across multiple legislations.  This means, amongst other things, that your distribution, manufacturing and financial operations are all linked across all areas of your business in real time and that your finance function can operate and report under a number of accounting standards simultaneously, if required.  It also offers integration capabilities with external systems, either using simple flat file-based integrations or more sophisticated web services – or hybrid approaches, depending on the capabilities of your other source or target solutions.
Expanding on some of these points further, Sage X3 provides a number of powerful tools to cater for the requirements of organisations who may be:
Based across a number of industries
Based across a number of countries
Operating with complex sales and purchasing functionality
Operating with extensive warehouse management capabilities, workflows and notifications, and automated intercompany trading.
Sage X3 is suitable for companies engaged in both process and discrete manufacturing and there's also the benefit of comprehensive lot and/or serial number traceability in real time. This enables tracking from a parent product down to (or up from) its components.  This traceability, and subsequent complex auditability, also means that industry compliance requirements can be satisfied. At Mysoft we have extensive experience in dealing with customers across verticals such as pharmaceutical and food distribution (amongst others), so we're very happy to discuss these points further with you.
A number of your Sage 500 add-ons are included as standard functionality in X3, including Product Costing, Change Control, Quality Control and Project Management.  Other add-ons, such as Fixed Assets, EDM and Reporting using Sage Enterprise Intelligence (SEI), are either also included out of the box, or can be easily integrated.
Company Organisation
When all of your companies are under one roof, group policies can be easily invoked.  Operational and financial data is also available in real time across the entire breadth of your organisation. Whether that's stock information for a particular product; sales volumes by customer; or revenues and expenditure across all companies converted into a common currency at an agreed exchange rate.  Local legal and industry requirements can work alongside group reporting to ensure comprehensive compliance and reporting from with the single database.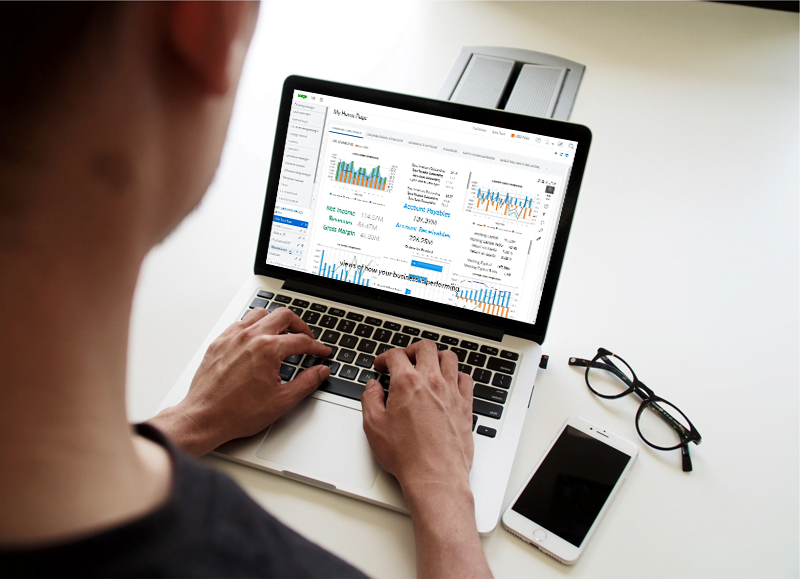 Data Migration
If you're currently using SEI for reporting with Sage 500 then this works with X3 too, so you don't necessarily need to worry about migrating whole swathes of data between systems. Both SEI and other BI tools such as Sage Data & Analytics (SD&A) enable reporting across multiple databases and are already largely pre-configured to work with both 500 and X3.  This means that you have easy access to your data, old and new, with all the benefits of greater data intelligence and more powerful decision-making that this brings.
Hosting and Licenses
Sage X3 offers an attractive subscription-based licensing model, with concurrent licensing across a number of user types. The fact that it can be hosted across any number of different environments also means you have full flexibility to tailor your solution to the requirements of your users. A tailored solution uses the latest in development technologies which offers limitless possibilities moving forward. This is complimented by Sage's long-term focus on usability, security, and connected services.
Summary
In conclusion, rather, than just being seen as an upgrade, a move from Sage 500 to Sage X3 should be considered as a step change to a more modern, configurable, and even customisable solution. A solution built on more modern technology and enabling far greater future scalability.  For more information about how Sage X3 can benefit your organisation, please get in touch.
Find Out More: