For Sage Line 500 click here/ For Sage 200 click here 
When you started out Sage 1000 did everything you needed it to, it managed your finances, customers and supply chain in a simple and easy to use solution.
However, as your business grows you start to require more sophisticated functionality; you need more intelligent reports on your business data so you add on Sage Enterprise Intelligence, you need a detailed view of your inventory and stock so you add on Sage Inventory Advisor, you want to do more prospecting activity but discover this isn't possible without adding on Sage CRM…
Sage 1000 to Sage X3
The list of bolt-on's for Sage 1000 is seemly endless and can be an expensive way to manage your business, you end up having to pay for multiple licenses for different products and various solution providers for support. But there is another option… Why not look at investing in Sage X3, a solution that has all this functionality in one product and can manage all your business processes under one roof? No more complex integrations, no more looking in 5 different places for one piece of data, just one complete solution with accurate and detailed insight into your business.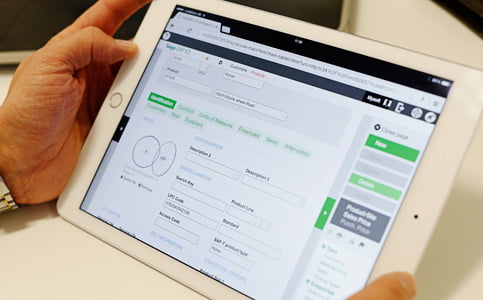 By upgrading to Sage X3 you will gain: 
An accurate view of your business data- by using one solution for all your data you minimise the room for error and save time by eliminating duplication of workload.
A solution for the future- invest in Sage X3 and you won't find yourself needing to upgrade your ERP solution again in 5 years' time, it is a fully scalable solution that can grow with your company and accelerate your business growth.
A global view of all operations- with multi-site, multi-country, multi-legislation and multi-language functionality Sage X3 is able to manage every part of your operation under one roof. You gain a truly global view of all your operations as well as being able to drill down into each individual area of your business.
A flexible solution that can be tailored to your business- no longer do you have to keep hearing that you'll need various add-ons to achieve your requirements or that your processes will need to change to fit how the solution works… Sage X3 is a very flexible solution and can be tailored to work exactly how your business needs it to.
A modern, easy to use solution- everything you would expect from a modern, cloud solution; Sage X3 is user intuitive, works through any web browser and is accessible through any mobile device or tablet.
A solution that is being constantly invested in and improved on by Sage- as Sage's flagship enterprise product Sage X3 is constantly evolving with new functionality and features, you will benefit from a solution with an extensive future road map and one that is at the forefront of Sage's technological innovations.
Instead of pulling and stretching Sage 1000 to work how you need it to, invest in a fully encompassing ERP solution with Sage X3. It will equip your company with a long lasting solution that can be tailored to your specific business and manage all processes under one roof.
Get a free quote for upgrading! Click here to find out how much it would cost you to implement Sage X3.