Automation, Artificial Intelligence (AI) and Digital Robotics
The use of automation, Artificial Intelligence (AI), and digital robotics in business has been accelerated in recent years, primarily due to Covid-19 and an increase in remote working, but also due to the recent progression of the Information Age that began in the 1970s. Advanced technology available today enables businesses to easily streamline processes through these methods to: improve efficiency and delivery of good or services; save time; reduce waste; and contain costs.
In a November 2018 article titled 'New technology, new rules: Reimagining the modern finance workforce', management consultants McKinsey highlighted the role of CFOs and their teams in advising operational units on the value of innovation to the overall health of the business.
Finance is expected to use sophisticated analytics to measure and manage organisational performance in operational business units. But in a McKinsey survey only 13% of CFOs said that their own Finance organisations had automation technologies at their disposal.
We are now 3 years on since that article was published and one suspects that the figures today would probably be nearer 1 in 6, or maybe 1 in 5 at best. Optimisation of available resources is a key element in improving efficiencies, but many companies in those lower to mid-market spaces are focusing on only marginal improvements in order to protect the bottom line. However, there are recent stats that indicate that the higher the level of investment in streamlining through automation within finance, the greater the likelihood of translation into increased revenues overall.
Contemporary solutions such as X3CloudDocs combine the best digital techniques along with machine learning. Automated Invoice Processing is an excellent fit for machine learning as specific invoice layouts proliferate and, once learned, the benefits of an already learned invoice layout can be shared with all users of the system.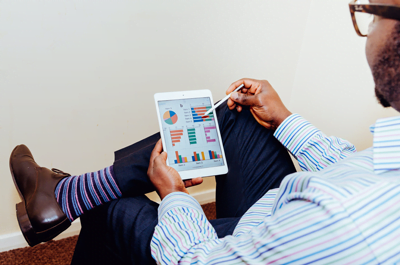 Intelligent document management for Sage X3, powered by Mysoft.
Mysoft launched X3CloudDocs in 2020 with an aim to deliver immediate value to Finance departments globally through digital transformation and automation. X3CloudDocs is dedicated to saving both time and money, allowing Finance employees to focus on the things that matter most. And most importantly, let robots do robot work!
X3CloudDocs automates the accounts payable invoice process through a dedicated workflow. The financial record of the invoice is automatically created in Sage X3, with the original document being securely stored in the Cloud. Unlike a manual process, X3CloudDocs provides full control, auditability and traceability. This digital transformation for your finance department provides instant cost savings and incredibly quick ROI.
Mysoft has partnered with a world-class OCR engine to fully integrate Purchase Invoice automation into the Sage X3 workflow. Discover how your finance department can work smarter with X3CloudDocs:
The Benefits of Going Automated in Finance
According to research and analysis group, Gartner, the typical cost of processing an invoice in the UK averages between £4 and £25, and in some cases even up to £50, per individual invoice. Gartner also estimates that an AP clerk can enter on average around 5 invoices per hour. This represents a significant financial and opportunity cost to UK businesses.
Mysoft's X3CloudDocs Automated Purchase Invoice Processing module can provide a range of key business benefits which extend beyond the simple reduction in manual data entry, from increased accuracy to reduced time to settlement (accessing early settlement discounts). Above all this is an efficiency solution which enables valuable finance professionals to focus on value added tasks rather than activities better suited to robots.
There are 6 key benefits to using X3CloudDocs:
Cost and time savings on each invoice processed
Efficient automation from processing to approvals, reducing manual entry by up to 90%
The ability to receive invoices from a variety of sources
Complete control over workflows and business specific rules
Complete audit trails and full visibility and traceability
A Cloud-based solution suitable for remote working
Don't just take our word for it, hear what our customers have to say! The UK's leading cycle part distributer, Madison, recently implemented X3CloudDocs and have already been experiencing the benefits in their finance team. Read the full story here.

Sage X3 and X3CloudDocs Integration
Using X3CloudDocs you can receive invoices either by email or in scanned form and then process them electronically through the OCR engine. Using a Mysoft-developed integration, it takes data that you maintain in Sage X3, such as suppliers, GL accounts and purchase orders, and uses this information in the coding of the invoice. If your invoice refers to a purchase order, for instance, then you can teach X3CloudDocs where to find details such as quantities, prices and amounts on the document, to enable automatic matching for this and future invoices from your supplier.
You can then send your invoices for approval, if required, before the integration piece automatically picks up processed invoices and creates the appropriate invoice documents in Sage X3, complete with an image of the invoice saved as an attachment, ready for you to continue the posting and payment process.
Find Out More: