Obtaining traceability and visibility of stock within your business is becoming increasingly important as well as increasingly difficult due to the complexity of supply chains.
Traceability and visibility are not only important from an accuracy and stock predictability point of view, but also due to legal requirements and compliance issues.
Governing bodies such as the World Trade Organisation, have strict regulations over the movement and tracking of goods. Failing to comply with these can have severe consequences, emphasising the need to monitor stock and the supply chain in detail.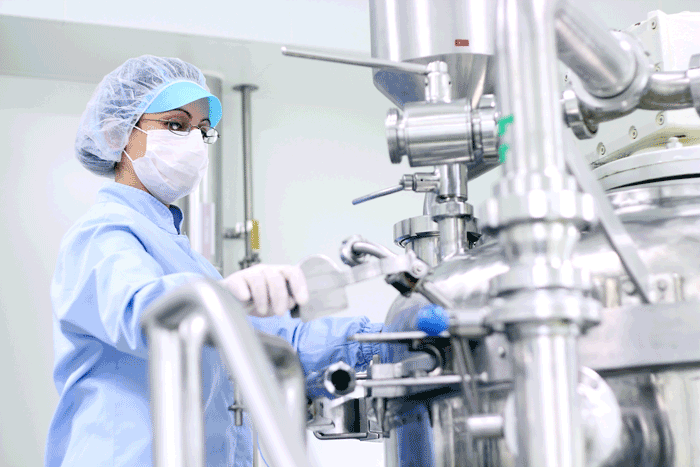 Gaining supply chain visibility means that dealing with issues such as stock accuracy or damaged goods will be less time consuming and less labour intensive. Whilst, gaining supply chain traceability allows a business to pinpoint exactly where a product is at any given point, meaning that reacting to product recalls is time efficient.
An industry that often faces track and trace obstacles is the food and beverage industry. Food and beverage companies regularly face challenges such as:
Adapting to changing customer preferences
Meeting the needs of the regulatory landscape
Adhering to strict food safety rules
Accessing real time information across the organisation
Using technology to enhance interactions with customers, suppliers and other partners
Moving the business forward in spite of the ever-changing economic and political climate.
The points mentioned so far illustrate the value of using an ERP solution that can tackle the issues and cope with the complexity both in single and multi-territory organisations.
Data Management
A solution such as Sage X3, puts all data into one integrated system that is accurate, reliable and available in real time. It is possible to have a precise view of stock and, through factoring in sales forecasts, resources are always in tune with market fluctuations.
The food market is a complex industry with multi-buy offers, seasonal trends and even the weather affecting stock levels. System software can keep track of variations in prices, stock levels of multiple manufacturing sites and movements between warehouse and production. This could not be achieved to such a high degree if carried out manually.
Traceability and Visibility
Using an electronic system designed for resource management allows a high level of accuracy to be met with all of the data surrounding the supply chain. Sage X3 can identify profits that have been generated through promotions or ingredient/component changes within a product. The solution shows how this affects the whole financial outlook.
This information allows companies to make strategic pricing decisions, clearly identifying which products and customers are the most profitable. The accurate stock data allows full traceability of a product from manufacture through to point of sale.
Summary
Data management enables complete traceability and visibility which ensures compliance to quality control bodies, whose certifications are based on the quality of the data they are given. This is an area where ERP systems outperform other data collection methods and systems. A solution such as Sage X3, is able to integrate all areas of your business, to streamline processes and highlight cost saving opportunities, enabling the growth of your company.