Sage X3 provides all the tools that you need to efficiently control and manage your stock in real time both for now, and moving forward as your business grows.
In this article, we'll take a look at just some of these:
Where to put it all – Location set up to cater for any scenario.
Products, goods, items, parts, SKUs – New products made easy.
Keeping track of everything – Stock movements with full traceability where you need it.
What state is our stock in? – Stock statuses and testing.
Getting the right balance – Managing the reorder process.
And that's NOT all folks – The Mysoft difference.
Where to Put It All – Location Set Up to Cater For Any Scenario
Whether you're working out of one location or you have multiple sites, Sage X3 gives you the flexibility to arrange these to suit your internal requirements. Locations can be internal or external, linked to a customer or supplier, and generally set up according to how you arrange your own storage facilities (warehouses, aisles, racks, bins, etc). If you want to restrict certain locations to certain products, then you can do that too, as well as determining limits on quantities of each product that can be stored there. Allocation and picking rules can be configured based on the type of location, so that stock is always taken from the most appropriate places.
When it comes to consignment stock, we've seen a number of different situations amongst our own customers, some involving stock held on-site, some off-site and with myriad different reporting and processing requirements. So, it goes without saying that X3 is flexible enough to deal with most scenarios in this area.
Products, Goods, Items, Parts, SKUs – New Products Made Easy
Whatever you call them and whatever your industry, you can create categories, or templates, to make new product set up easy.
Do you need Lot and/or Serial Number management? Expiry Dates? Version management? Allergen tracking? Barcoding? Customer and Supplier Product Numbering? The list goes on and can, on the face of it, appear a bit daunting. But the ability to define Product Categories means that the whole process can be made easy for your staff.
If you're involved in manufacturing or simple assembly you can also define a full multi-level bill of materials. Or, if you want to offer complementary products to your customers as part of their order you can use a sales kit – all fully costed using a variety of different methodologies.
Keeping Track of Everything – Stock Movements with Full Traceability Where You Need It
Once you've defined the structure, X3's comprehensive solution then allows you to manage the full range of warehouse movements, from Goods In and Put Away (if needed), through to Transfers, Stock counts, Despatch, and Adjustments. These can either be recorded on screens, including tablets, or using hand held scanners all in real time. Plus, more functionality in this area is due from Sage over the next year or two.
If you prefer the idea of integrating with a state-of-the-art warehouse management system (WMS) however, then Sage X3 is designed to make real time integrations seamless.
In industries like Food and Beverage and Pharmaceuticals, it's also critical to be able to trace the origin of a product and its ingredients back to the source as well as going the other way, to know where else a particular batch of an ingredient may have been used, in case you need to consider a recall. With Sage X3, this comes as standard and is flexible enough to provide you with the level of detail that you need, whether that's at batch, serial, pallet, all three or simply product level across all of your sites.
What State Is Our Stock In? – Stock Statuses and Testing
If the condition of your stock is important and you need a rules-based approach to managing movements according to that condition, then you can define any number of stock statuses in Sage X3. At the simplest level, you can start off by defining a status in terms of whether an item is Available, in Quality Control or Rejected. But you can also have multiple variations on each of these three main headings, with rules and processes linked to each.
When a stock item is returned, spoiled or defective, or simply on receipt or after manufacture, then you may need to place it in quarantine, pending the result of testing. With Sage X3 you can record the results of a quality test in as much or as little detail as you need, with supporting results and documentation attached for future reference and analysis. You can also use Non-conformances to manage issues and assign responsibilities for staff involved in corrective or preventive actions.
Getting The Right Balance – Managing the Reorder Process
Optimising your stock usually only means one thing: ensuring that you have enough of the right kind of stock available when you need it without burning an unnecessarily large hole in your finances. With X3 you can define or calculate minimum stock levels, reorder points, and take account of existing demand and forecasts for your products when calculating what you need to reorder. Sage X3 can then provide you with suggestions based on how you order. So for some products you might need to raise POs, manufacturing or subcontracting work orders, or simply organise a transfer of stock between warehouses to fulfil the expected demand.
If you regularly need to plan ahead, then you may also need to build your own forecasts, based on historic activity, and a tool like Sage Inventory Advisor (also known as Netstock) can be used to dynamically forecast demand for each product and recalculate stock levels accordingly – all fully integrated with Sage X3 and all designed to optimise the stock that you hold in each location.
And That's NOT All Folks – The Mysoft Difference
There's no doubt that Sage X3 has the power and flexibility to deal with most eventualities and scenarios that we might throw at it. But it's true that no two businesses are the same, not even competing businesses within the same industry. There will always be subtle (or maybe even not so subtle!) differences in process, regulatory requirements, or levels of competency among staff that mean you need more than even X3 can offer.
At Mysoft we have over 250 collective years of experience working with Sage X3 and since 2005 we have been developing both bespoke solutions and more generic Sage X3 Plugins for our customers to help enhance the overall solution, including enhanced stock enquiries, carrier and WMS integrations, and industry-specific solutions such as our Pharmaceuticals Pack.
We also believe in a best of breed approach to both ERP (hence why we only work with Sage X3) and complementary solutions that exist in and around it, for example Sage Inventory Advisor which we talked about earlier in the article. As we've pointed out already, Sage X3 is a highly scalable solution built for companies just like yours. We'd be happy to talk to you about your own particular requirements, whether you're looking at the short, medium or longer term.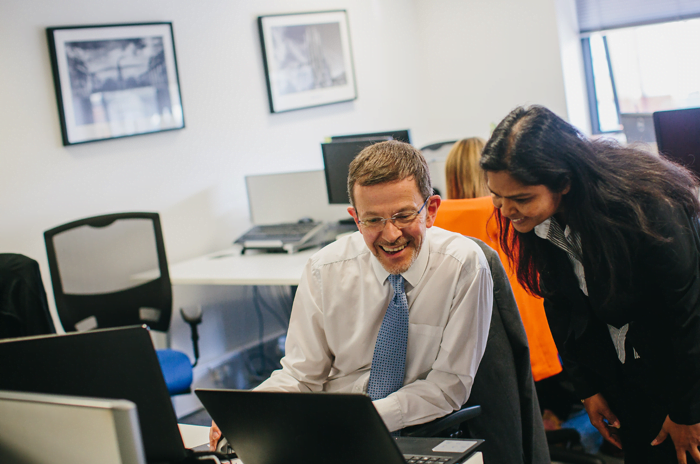 Find Out More: