The food and beverage industry is undergoing rapid and complicated period of change.
Consumers today are always connected, seek individuality and personalisation, and are impatient with complexity and latency.
A food and beverage industry's worst nightmare — and greatest opportunity — is the continuously changing nature of what consumers desire. Successful food and beverage companies must be able to anticipate and accommodate these rapidly changing expectations, which include an increase in healthier, more personalised, and ecologically conscious options.
This article discusses 6 trends within the industry that consumers are driving and our Mysoft tips as to how you can create engaging new consumer experiences at scale.
New forms of marketing
Direct to consumer
Food safety and traceability
Transparent supply chain
Increase in private labels
Environmentally friendly packaging
"A product is easy to copy, but experiences are hard to replicate." Clayton Christensen, former Harvard Business School academic
New forms of marketing
Digital marketing is evolving at a rapid pace. It's almost as if it's a living entity that continues to grow and evolve year after year. As a result, conventional frameworks for digital advertising like websites, social media, search engines like Google, and e-mail marketing are making way for new, more innovative frameworks such as marketing automation, omnichannel marketing and chatbots. It appears as though there is no generic formula for the success behind these frameworks, but getting stuck in and finding out what works for your business is the best place to start. With such a vast range of new tools to be trialled, there is so much to explore.
Mysoft tip:
Choose a tool that you believe best matches your company and test it with your consumers.
Stay on top of trends by keeping active on social media and analysing the activities of comparable businesses.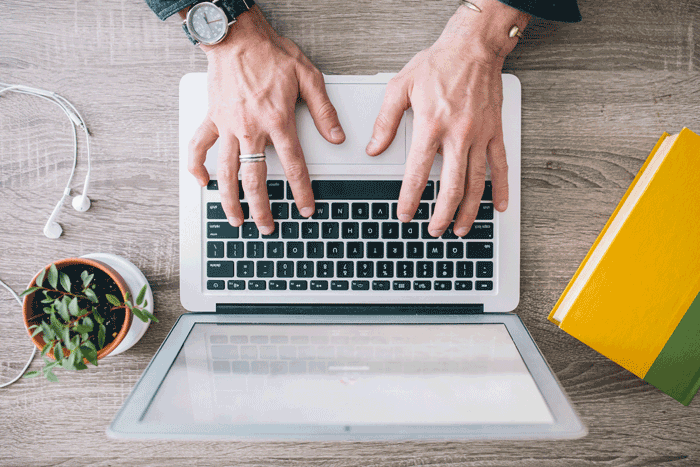 Direct to consumer
Before the internet, manufacturers had few alternatives for reaching out to their customers, ranging from catalogues to mail-order purchases, it was frequently easier to sell products at wholesale prices to retail outlets that would do the job for you. With the rise of social media and online presence, today's marketing landscape is so drastically different that direct-to-consumer marketing has become more of an attractive tool to manufactures. Direct-to-consumer marketing (or D2C) is a marketing technique in which businesses advertise and sell their products to a customer directly. The D2C market has been growing with double digit rates for several years already and is projected to maintain a further 19.2% growth throughout 2021 (Calafell 2020).
Mysoft tip:
Consider developing a brand identity and promoting it on social media.
Gather data from your customer interactions and use it to tailor your future activity more appropriately for your target audience on socials.
Food safety and traceability
In recent years, emerging technologies such as traceability, artificial intelligence, and blockchain have substantially improved food safety control, particularly following the COVID-19 pandemic. Farmers, manufacturers, distributors, retailers, and customers will all be affected by this development, which will improve the transparency and efficiency of the entire food chain.
You may gain control and boost responsibility at all phases of manufacturing and retail by digitising your processes. It provides the most practical and seamless means of maintaining compliance, allowing supply chain traceability to begin in the farmer's field and continue all the way to the point of consumer purchase. Digitalisation of your processes not only ensures traceability, making your food supply chain more efficient and transparent, but it also improves customer loyalty, trust, and brand recognition by allowing your customers a greater insight into your business.
Mysoft tip:
Consider researching platforms that give you the opportunity to introduce a higher level of traceability within your company.
Think about how your brand image translates to your customers and whether introducing a more transparent journey to your products will improve your customer relationships.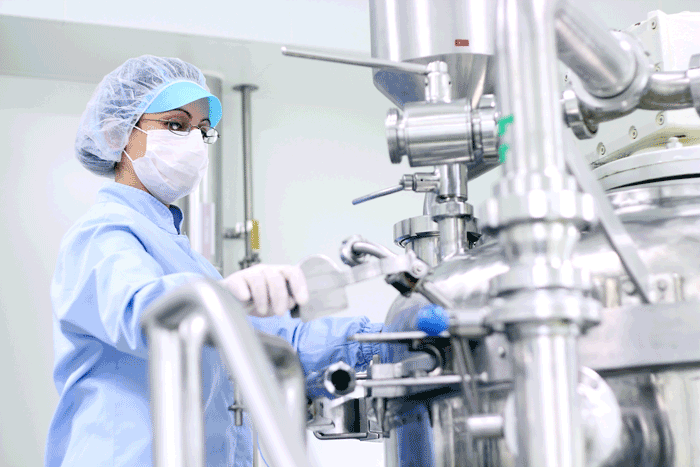 Transparent supply chain
Pressure from the governments and consumers driving the need for more information about ingredients, animal welfare and child labour is one of the main reasons for the push for a more transparent supply chain.
It's been proven that consumers are willing to pay 2% to 10% more for products from companies that provide greater supply chain transparency (Bateman & Bonanni, 2019). After incidents such as the Horsemeat scandal around Europe in 2013, in which a large percentage of horse DNA and horsemeat was found in supermarket beefburgers and ready meals, consumers have started to demand greater transparency from large food companies.
Today, food manufacturers realise the need to integrate their existing ERP software with a single comprehensive tech-solution that presents a dashboard of complex issues like safety, security, transparency, compliance across the siloes of field, factory, suppliers, payments to farmers, distributor network, and retail to eventually provide field-to-fork data view of each and every product in their supply chain.
Mysoft tip:
Determine how transparent your supply chain is now and whether or not you should make attempts to enhance it.
Analyse the risks of a more transparent stance and set your business goals, decide the level of disclosure you want to give to your consumers.
Increase in private labels
It's almost certain that at some point, even you have purchased an 'own brand' item from a supermarket. From Tesco's Finest to Waitrose No 1, a private label is a standard addition to supermarkets nowadays. Private labels can offer benefits such as higher gross margin, customer loyalty and more control over cost and price management.
Consumer expectations have prompted retailers to ensure that their Private Label items are more creative, diversified, and hence more desirable than ever before. As a result of achieving a considerably better mix of quality and cost, Private Label goods have exploded in popularity, resulting in many more prospects for these products than ever before.
Due to issues such as post-Brexit uncertainty, customers in the UK are increasingly choosing Private Label items. In a recent survey done by Retail Economics, 48 percent of 2,000 customers asked, said that if their weekly food shopping prices increased, they would switch to cheaper own-label alternatives.
Mysoft tip:
As an alternative to your other items, consider developing a private label for your firm, which will not only give you the opportunity to refresh your brand image, but also give you a whole new distinct product to offer to your consumers.
If you are unable to develop a private label, attempt to better understand what can be done to improve the popularity of your present 'label,' whether it is increased transparency or a new unique selling feature.
Environmentally friendly packaging
Companies all around the world are committing to better environmental policies as a result of a drive for increased consumer transparency and a desire to make the world a better place. Eco-friendly packaging is a hot topic on social media and within the news, and finding innovative new ways to package products that are focused on repurposed, reusable and recycled materials can generate a lot of positive noise around your brand.
Mysoft tip:
Is your packaging as economically friendly and efficient as it can be? Think of alternative methods of packing your products and compare to your standard processes.
Be open and honest about your packaging options on social media. Give your customers a look at your packaging options.
It might be claimed that at the end of 2021, dubbed "the year of digital transformation," there is still a great deal of ambiguity about what the sector will look like in the future. One thing is certain: the advantages of using a flexible ERP system like Sage X3, a solution which will provide you with complete control over how you customise the core system to operate your business more efficiently. From financial management to production management, and even supply chain management, Sage X3 is designed to help streamline processes and gain your business efficiencies, increasing margins and allowing you to meet the complex demands of your industry.
While Mysoft is better than most at fine-tuning Sage X3's basic capabilities, we also recognise that there may be a best-of-breed solution out there that provides you exactly what you need, just the way you need it. In any case, we have a lot of experience in optimising solutions and helping clients to get even the most value out of their X3 investment, whether it's through new capability development or seamless interfaces with other solutions.
Contact us today.
Find Out More: